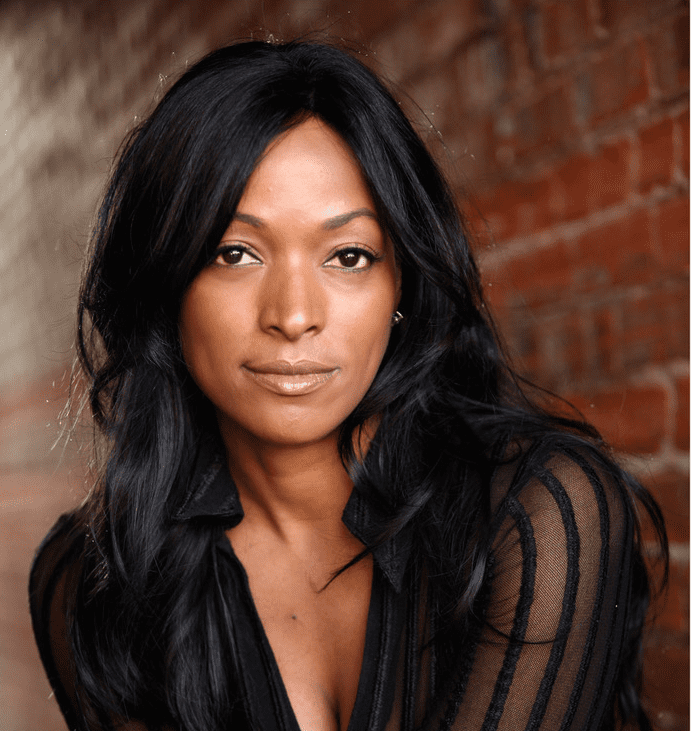 Perhaps best known as Wanda on "The Bernie Mac Show," actress Kellita Smith is accustomed to portraying strong Black women on TV, and her most recent role is no exception.
Smith plays Lt. Roberta Warren in the sci-fi thriller "Z Nation," which is now in its fifth season on the SYFY Channel and proving to be the show's best one yet.
In an exclusive interview, rolling out spoke with Smith about her very different leading role on "Z Nation."
What did your audition for "Z Nation" entail?
I didn't know whether it was for real. Sometimes, with auditions, they don't give you a whole lot of information. It's almost like you have to do some guesswork on top of coming in and not being nervous, and doing the right thing. So, when I read the words of the character, who had this complex, emotional turn in a matter of a couple drinks in a bar, I saw her transition five times in one moment. I said,  "Who writes like this for a woman? No one writes like that!"
Usually, [female characters] are either pissed, or we love you. Super boring! However, this character gave these complexities that made me say, "I have to go to this audition." And I went, and I only had to audition twice, which is rare in my career. Usually, I'll have to audition longer, from the beginning until maybe four or five weeks into a situation. But I was off and running into "Z Nation," and that is one of the best roles that I've had in my career because it allowed me to learn me through a character. Most times, you have to have the ingredients for the character, but they allowed me to learn me through this character if that makes sense.
With your experience in the industry and your proven track record, it's surprising that you have to continue to audition for roles.
It's a thing. Some of us who have been [in the industry] for some decades, I consider us seasoned, we laugh when we see each other on auditions. We crack up! There was a time when you got to a certain plateau, and you were respected enough not to. What I don't have a problem with is auditioning. What I do have a problem with is if you already picked the person [you want]. I don't mind expressing my art, and if there is an expression that you like stronger or better, that's fine. But don't have me come and do the work that I do, and then all of a sudden, you're, like, "…oh, we already have an offer out."
Let's dive more into "Z Nation." For those who don't know, tell us about the show and the character you play, Lt. Roberta Warren.
It is a very unique story. It's a unique show. I'm not from this genre, and this genre has such a huge culture, and I'm so excited and blessed to be introduced to it because the fans are die-hard fans. These fans are no joke. So, when I say loyal and faithful, they taught me a different level of affection to where I had to warm up to that. Because, in comedy, in our culture, you always get our fans, and they're on your level. But with horror, they revere you in this character for real to the point where I had to tell them that if it was the real apocalypse, I would die. I would kill myself. I would not do this. This is something I wish never happens to this country.
The wonderful thing about my character is it's a universal story that just happens to fall in the hands of an African American woman, who has to be heroic about her endeavors,  about trying to get through a mayhem that has never been illustrated, never been designed or worked out, or has a plan, but just knows that in order for her to stay a part of this humanity, she has to fight for humanity. [She needs to] get this one individual, who has the zombie virus, across the country to a lab, to possibly get the cure for the virus. This ends up turning into a battle between friendship, character and just the whole evolution of what happens when a virus is misappropriated by a country because of ignorance or greed.
The reason why I think we've made it for five years is because it's an experience. And it's [an experience] of intimacy. The writers wrote a great storyline for a friendship of a family that has to get through the apocalypse, and we could give a f— what color we are, we're just trying to survive. It's about each other, and sometimes we get lost, and we pray that we meet each other again, and then serendipity jumps in because life is like that. Then we cross paths again. It's almost like you're scared to love, but you've got no choice but to love. It's an honor to play this character. She's amazing.
Smith brings the heat as Lt. Robert Warren in SYFY's "Z Nation" in the clip below:
"Z Nation" airs Fridays at 9 p.m. ET/8 p.m. CT on SYFY.