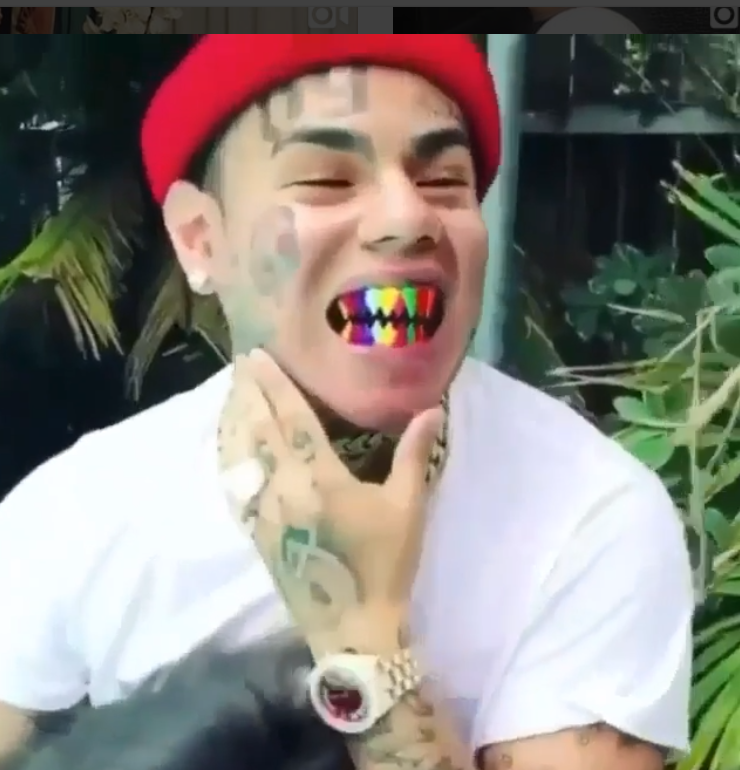 Embattled rapper Tekashi69, who has been entangled with the law and enemies with great frequency as of late, was already skating on thin ice according to a warning by a court judge who told him to keep his nose clean while granting him probation.
The small rope the judge gave Tekashi 6ix9ine has just run out. Today, the media has learned that 6ix9ine, his former manager and two other recently fired associates were arrested by federal authorities on charges of racketeering and firearms possession.
The felony charges alone jeopardizes the temporary freedom the judge just granted Tekashi on a case involving an underage girl. One outlet reported that the judge said he regretted letting Tekashi, 22, out of jail in the first place.
Agents from the Bureau of Alcohol, Tobacco and Firearms (ATF) swooped down on 6ix9ine in New York Sunday evening. About the same time, the ATF also apprehended the fired ex-manager, Shottie, TMZ stated. As previously reported by multiple outlets, Tekashi said he had just fired Shottie and much of his management team within the last week.
Another person who was arrested, according to TMZ, was Faheem Walter, aka Crippy. Crippy was reportedly shot a few weeks ago during a physical altercation with Tekashi's record label boss.
The effort to arrest Tekashi 6ix9ine was reportedly a joint operation between the U.S. Department of Justice, the New York Police Department and agents from Homeland Security.
Tekashi already had a tenuous grasp on his freedom after the judge in his case gave him probation on the controversial child sex case. If any of the aforementioned racketeering charges prove true, Tekashi will almost certainly serve prison time.
Stay tuned for further developments.