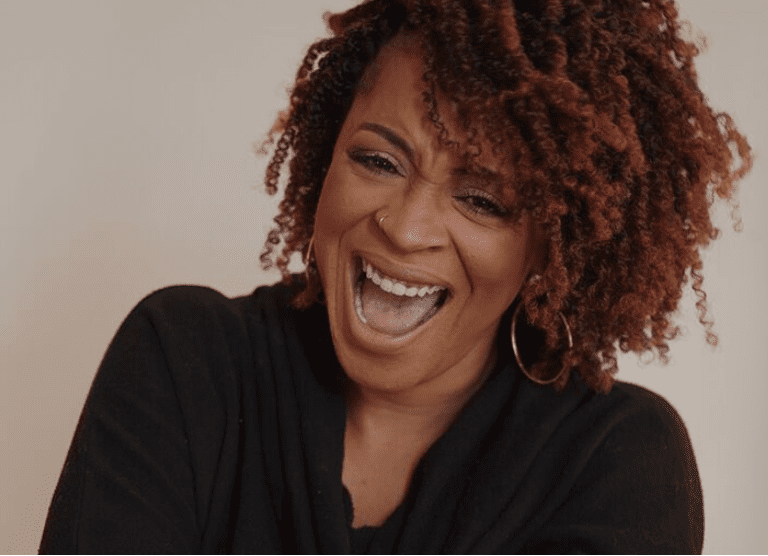 Laiya St. Clair has been surrounded by music all of her life. A DC native, she grew up in a family of musicians and music lovers which undoubtedly sparked her love and appreciation for music. Her career started at the age of 13 when she interned for Cathy Hughes at Hughes' very first radio station. After receiving a bachelor's degree in mass media arts from Clark Atlanta University, she made Philadelphia her home in 1999, and that's where her career in radio took off.
St. Clair held a variety of positions in radio that helped her build a successful career, from starting in the promotions department of a small radio station, to headlining her own morning show at a more well-known radio station, and subsequently, hosting her own midday radio show, as well. She's learned from some of the most celebrated media personalities in the business, including Donnie Simpson and her godmother, Dyana Williams, who's been dominating the airwaves in Philly for years. And before she left Philly to pursue other opportunities in Los Angeles, she made history for being the co-host of the first all-female morning show, "Philly's Morning Show," with Shamara on the new Hot 107.9.
Now residing in Los Angeles, St. Clair is still on the music scene and travels back and forth between Philly and LA frequently. She's currently producing and co-hosting the Questlove Supreme podcast, which is a weekly podcast hosted by Questlove, drummer for The Roots and NYU professor. And she can still be found hosting events and also interviewing celebrities and artists.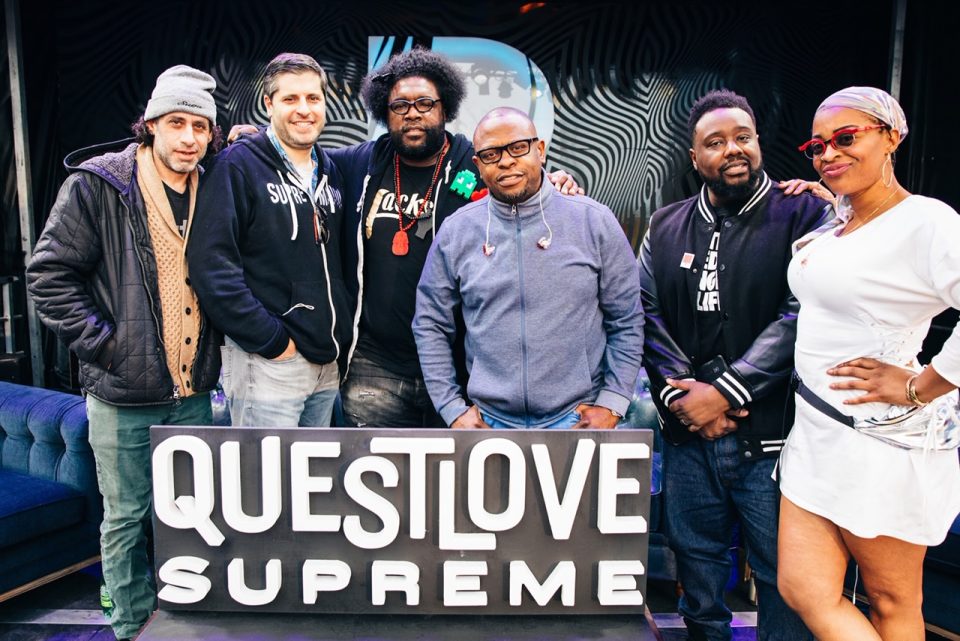 Rolling out recently spoke with St. Clair to chat it up about superpowers, leadership and so much more. Check out the exclusive below.
As a Black woman, what do you consider your superpower?
My superpower would be my ability to bring joy into the lives of others, whether it be through a laugh or action.
What thoughtful or encouraging advice would you give to your younger self?
I would have advised myself as a growing creative to be aware and prepared for the business side that comes with [being a creative]. To make sure I have a better understanding of balancing finances. Oh, and I would have told my younger self to get your grades up so you can apply for scholarships, not financial aid.
Why is it important for women of color to lead or work in leadership roles and decision-making capacities? 
It's important for many reasons. I can't list all of them; however, here are a few:
Black women are found in all industries, in all different capacities, and a leader who looks like you has a different understanding of who you are, your experiences and how to communicate using those factors and more.
Seeing a Black woman in a leadership position promotes leadership amongst Black women.
Black women are natural born leaders that have been given the gift of balancing leadership with a nurturing understanding of beings.
If you could thank any Black woman history maker for her contributions to society, who would it be and why? 
The first women that come to mind are Harriet Tubman for putting our freedom before her life and Oprah Winfrey for who she is, what she has achieved and her ability to exude a proud Black woman. [Winfrey] continues to provide a conduit for beautiful Black images and opportunities for creating limitless Black content.
Why is it important for seasoned and experienced Black women to reach back and help younger women of color? 
It is one of the major methods we [use to] continue our legacy of greatness, through our younger sistas. It is imperative to prepare our younger sistas for this battle so that they have all the tools they need to win. Their win is our win and ours is theirs.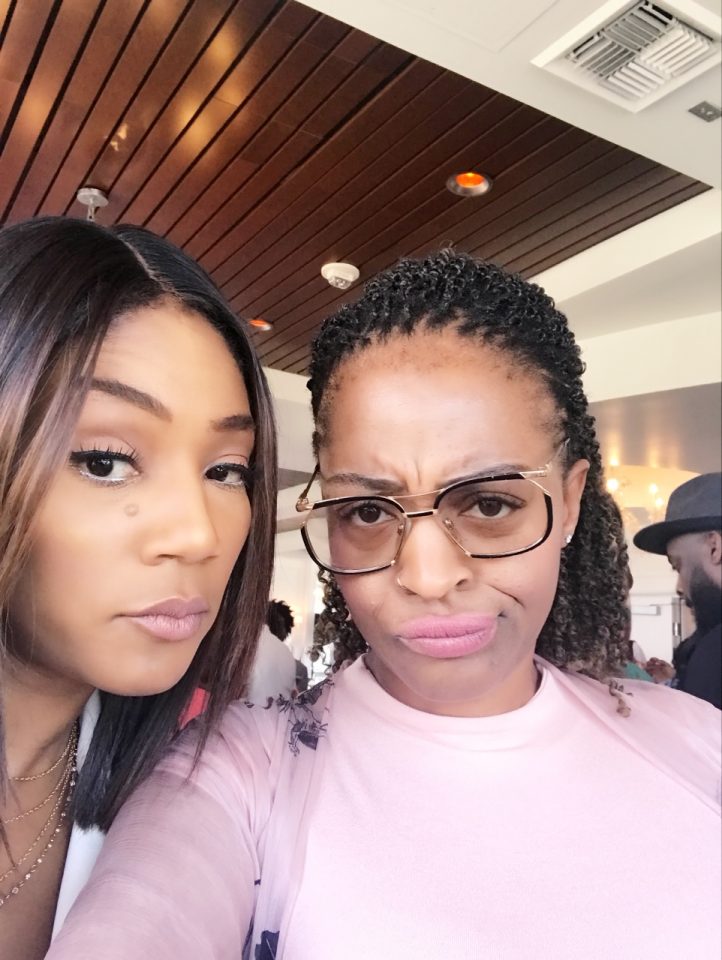 How do you feel about the hashtag #CollaborationOverCompetition?
Brilliant! Let's go!
What are three success habits you implement into your daily routine to maintain your success, sanity, peace of mind, etc.?  
Three success habits I have implemented in my daily routine are
taking care of my body,
getting an early start on work and
making sure I speak to my parents before my day starts.
I find that the combination of those three keep me sane and at a healthy weight.
As a successful woman in business, what is your greatest or proudest achievement?  
Being embraced by the city of Philadelphia as a radio personality and sister. Philly is not an easy town to break into as an outsider. There is a reason for that; Philly is not easily impressed. Being able to have a loving, truthful relationship with the communities of Philadelphia, receiving a proclamation from the city as well as a few awards has filled my soul. Also, in this climate where commercial radio is steadily disappearing, I am proud that I have found a way to use my skills to create content in other ways.
Who is your biggest inspiration? Why?
There is only one correct answer to that. My mother, Karima St.Clair. I have the perfect example of what courage looks like when faced with adversity, what strength looks like when it's tested to the bone and how to get up when you can't feel your legs. She inspires me by being a constant reminder to me that I am great. Literally constantly reminding me lol. She inspires me by being the example of never giving up on your dreams even after 43 years of being a flight attendant, she has taken her passion of real estate to become an agent. She inspires me by beating me in the gym and reminding the importance of taking care of me first. Without her inspiration I would have no motivation.
If you could have any person in the world become your mentor, who would you choose and why?
To be honest, I have the best mentors. Dyana Williams was my first mentor before I could say the word or know what it meant. She is my godmother and the reason I was led to the industry. Before I knew what she did, I wanted to be [her]. She was the first to show me the power of your network and how important it is to nurture that network. I grew up having Cathy Hughes in my life and interning at my first (and her first) radio station as a high school sophomore at the age of 13. Then I moved to Philly, gained another mentor/ big sister and boss in the great, Helen Little who A&R 'd my whole radio career. Now, I have moved to LA and acquired a new mentor of TV writing by way of my good girlfriend Angela Nissel. She started a movement with Okayplayer, shared her broke stories via her book Broke Diaries, made us laugh via a show called Scrubs and now is the executive producer for Tracy Morgan's Last OG. How dare I ask for better mentors?
See a few photos below: