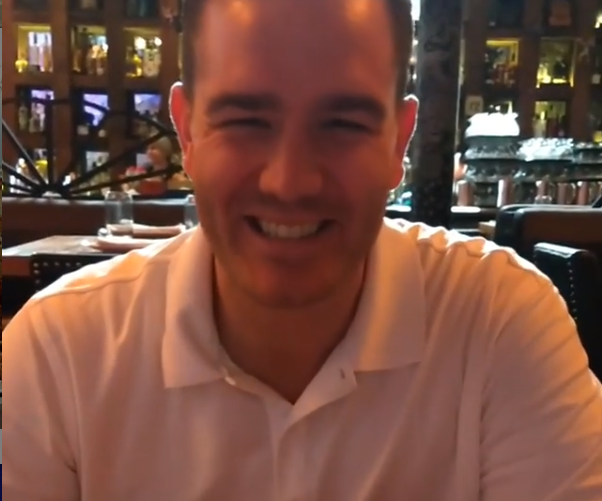 NFL-player-turned-analyst Ross Tucker is trying to dig himself out from being buried where he stood after having the audacity to say Taylor Swift's songs are better than anything Prince ever produced.
Tucker, who played without distinction for the Washington Redskins and the Dallas Cowboys and now calls games for SiriusXM and The Athletic, was mauled mercilessly by social media after he tweeted that Swift "has at least 10 songs better than any of [Prince's]."
Because Prince Rogers Nelson was such a transcendent musical legend, the pummeling of Tucker did not just come from Black Twitter but from all across pop culture.
Tucker tried to justify his tomfoolery by stating Swift has more No. 1 singles: Swift has nine compared to Prince's five to reinforce his point. But as Billboard pointed out, legendary musicians Bruce Springsteen, James Brown and Bob Dylan are among all-time greats who never had a No. 1 single. Therefore, the Billboard charts is an inadequate spectrum for determining musical quality alone.
Besides, Tucker's extremely problematic argument fails to recognize the many people Prince wrote Top 10 and No. 1 hits for, including "Manic Monday for The Bangles", "I Feel For You" by Chaka Khan, "Nothing Compares to U" by Sinead O'Conner, "Sugar Walls" by Sheena Easton, "Stand Back" by Stevie Nicks, "Love Song" for Madonna … and we could go on and on.
And we're not going to even broach the topic of Prince's ability to play every instrument in the studio that enabled him to construct such a colossal musical catalogue.
It must be noted that Tucker hails from Swift's hometown in Wyomissing, Pennsylvania, but social media users did not allow for that fact to excuse his behavior.
Below is just a small sampling of the feeding frenzy of Tucker's figurative carcass after he dared to utter such blasphemy:
Please don't ever compare Prince to @taylorswift13 ever again.

ESPECIALLY on her birthday.

I just confirmed with my ears that she has at least 10 songs better than any of his. https://t.co/1qh44hBX4X

— Ross Tucker (@RossTuckerNFL) December 13, 2018
— Cait is not ready for football season. (@nolanolegal) December 13, 2018
https://twitter.com/jberthume/status/1073265789585776641?ref_src=twsrc%5Etfw%7Ctwcamp%5Etweetembed%7Ctwterm%5E1073265789585776641&ref_url=https%3A%2F%2Fbringmethenews.com%2Fminnesota-lifestyle%2Fnfl-player-turned-analyst-says-taylor-swift-songs-are-better-than-princes-internet-erupts
I don't usually like it when people say "stick to sports" but…..stick to sports

— Matt Helgeson (@MattHelgeson) December 13, 2018
I've never heard something so wrong and I've heard people say the earth is flat

— Adam Harber (@AdamTHarber) December 13, 2018
— Matt Nielsen (@Breakerdog) December 13, 2018