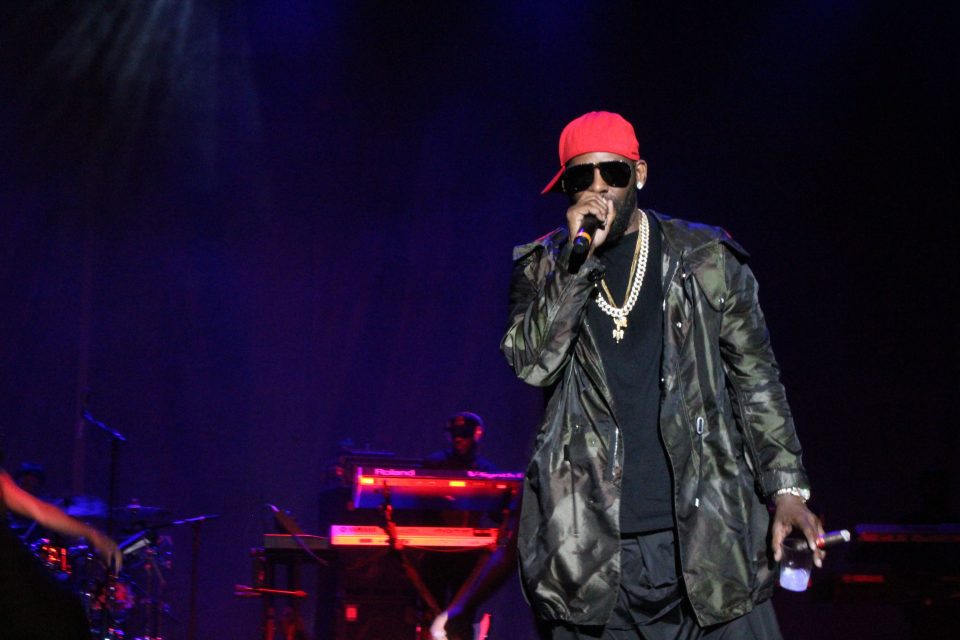 It is undeniable that R. Kelly is one of the most prolific singers-songwriters of the modern era. He has been churning out chart-topping hits for himself and others nonstop since he first exploded on the scene 30 years ago.
It also cannot be refuted that, despite mountainous circumstantial evidence and witness testimonies suggesting overwhelmingly that Robert Sylvester Kelly, 51, is a serial sexual predator, pedophile, rapist and physical abuser, many people in R. Kelly's fan base simply do not care enough to stop listening and buying his music.
Since the airing of "Surviving R. Kelly" on the Lifetime network Thursday, Jan. 3, R. Kelly's  music sales have increased on the Spotify platform, The Blast reports.
A Spotify rep confirmed the artist's music has seen a 16 percent jump after the airing of part one of "Surviving R. Kelly." The six-part documentary features Kelly's ex-wife Andrea Kelly, as well as Jerhonda Pace, Kitti Jones, Asante McGee, Lisa Van Allen, singer Sparkle and many more.
R. Kelly's legal team has threatened to take Lifetime to court after airing this extremely incendiary documentary they say is "packed with lies" and amounts to character assassination.
While details of which song or album on Spotify saw an increase was not released, the rise comes in the aftermath of the Kelly and Spotify imbroglio in May 2018.
Remember, Spotify had announced they were going to remove the "Bump and Grind" singer's music from their platform's promoted playlists after previous accusations against Kelly. But the backlash was so ferocious that Spotify was forced to reverse its decision.
Today, Kelly reportedly boasts approximately 5.5 million monthly listeners on Spotify and has more than 1.7 million subscribers, according to Refinery29.com. These numbers reveal that millions of listeners have chosen to either ignore Kelly's sexual abuse allegations or simply do not believe the compelling testimonies from a legion of former alleged victims.