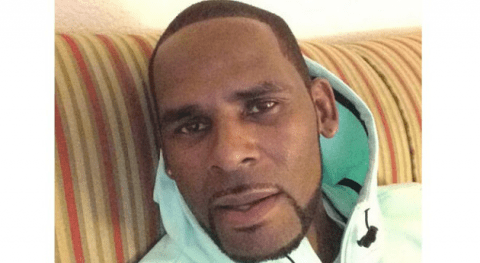 Pop culture has to be wondering how many times in modern American legal history there has been the dissemination of such vast circumstantial evidence on someone without a conviction in a court of law.
For the better part of two decades, a steady and continuous parade of women, including R. Kelly's ex-wife Andrea Kelly, have recounted sick and horrific accounts of perversion and violence while affiliated with the legendary hitmaker.
In the first part of Lifetime's new six-hour documentary, "Surviving R. Kelly," which premieres Jan. 3, there are yet more tales of alleged gross sexual improprieties perpetrated by the embattled "Step in the Name of Love" crooner and songwriter.
This episode will feature former backup singer Jovante Cunningham. She says she met R. Kelly at age 14 and claims she witnessed his sexual encounters with underage girls in the 1990s, including with the late, beloved singer Aaliyah.
Cunningham says she just happened upon Kelly and Aaliyah one day engaged in intercourse while on tour, according to People magazine.
"We were out on the road with Aaliyah," she says. "On a tour bus, there really aren't many confined spaces. When you get on the bus there are bunks and so these bunks have little curtains you can pull at night if you don't want anybody to see you sleeping.
"So it just so happened we were all laying in our bunks and the curtains are open, everybody's communicating, laughing. When the [room] door flew open on the bus. Robert [R. Kelly] was having sex with Aaliyah."
When Cunningham was probed to elaborate on exactly what she saw R. Kelly and Aaliyah doing that night, she simply replied: "Things that an adult should not be doing with a child," she replied. "I can't stress to you how people are still suffering behind things that went on 20 years ago."
The show also reminds pop culture observers that a 1994 a marriage certificate for Aaliyah and R. Kelly was made public, and stated that the late singer was 18 years old when, in reality, she was only 15 at the time.
Check out the trailer for the upcoming Lifetime episode via YouTube below: