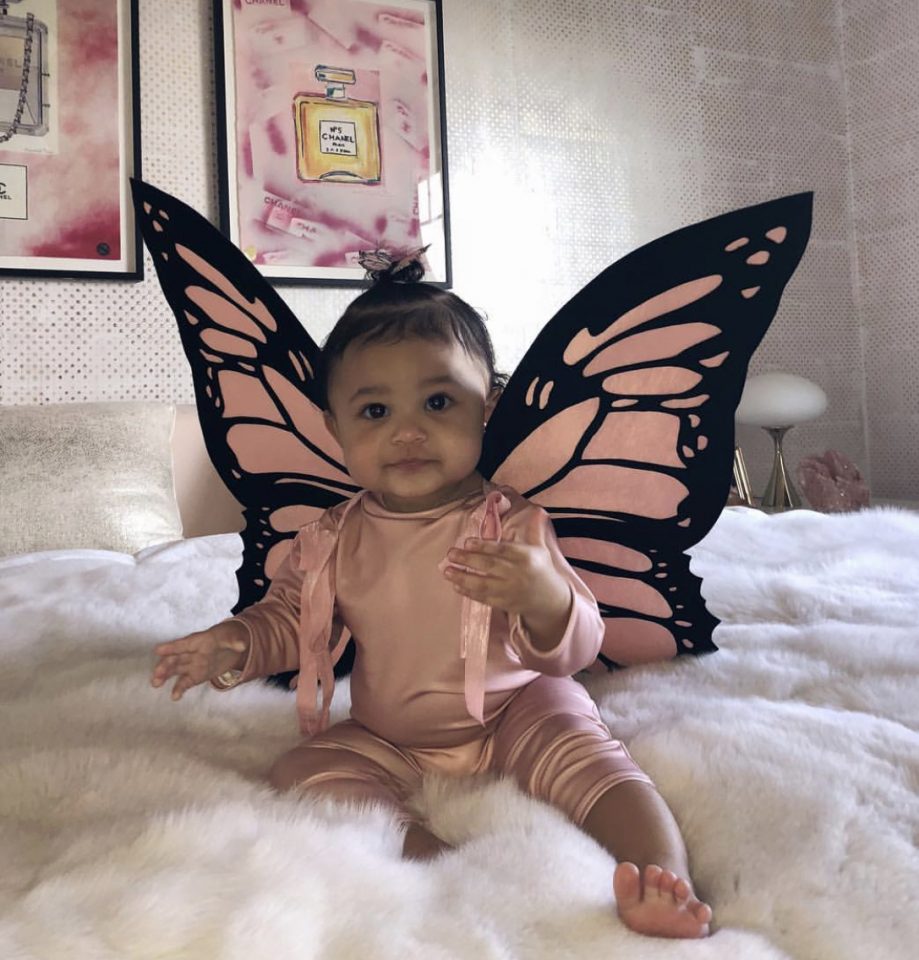 Most babies get excited about food, music or toys, but when you're one of the Jenner-  Kardashian kids, you have luxury at your baby-sized fingertips.
Kylie Jenner shared an adorable video of her baby girl Stormi with her new mini-sized Louis Vuitton handbag. The makeup mogul had the baby with her rapper boyfriend Travis Scott.
In the video, Jenner passes the purse to Stormi, who leans over and reaches out to grab it. After she has the bag in her chubby little clutches, Stormi holds it on her wrist and throws it over her shoulder.
Mom Kylie exclaims, "You are too cute!"
The video ends with her returning the purse in front of her, perching it on her wrist and waving bye-bye as if she's been rocking designer purses for years.
Tens of thousands of fans responded to the video, including @Joannejmercier, who wrote, "This really is so cute."
Another follower, @Jasminecarteer, wrote, "Why does a baby need a LV purse. I say mail it to me she won't care."
"Absolutely The Best On Instagram Ever Love This Child," said @Toypoodles.
https://www.instagram.com/p/BsZVNnyHgy1/
The video comes after aunty Kim Kardashian bought matching Louis Vuitton purses from Japan for all of her baby girls, North, Chicago, Dream, Stormi, Penelope, and True.