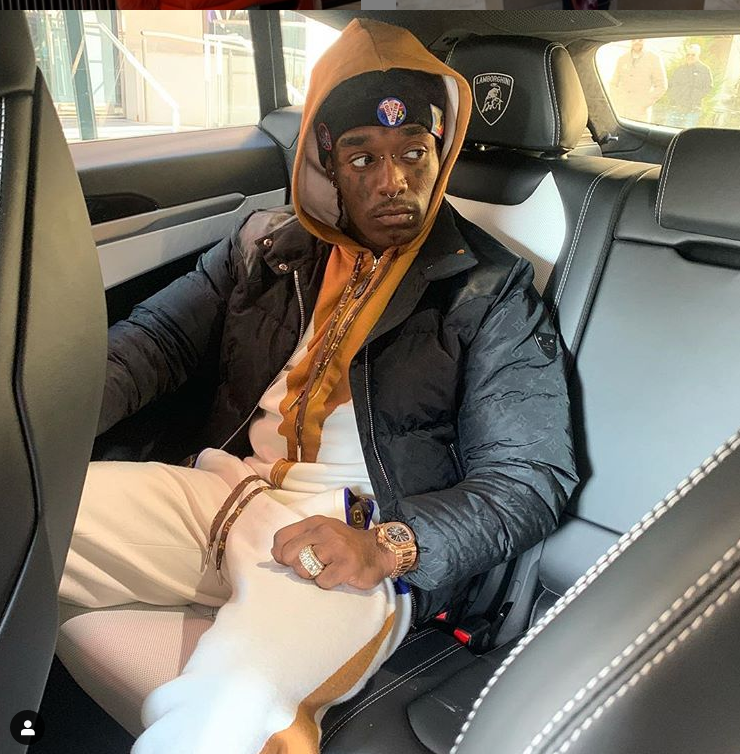 Rising rapper Lil Uzi Vert shocked pop culture on Friday, Jan. 11, 2019, when he proclaimed to the world he is done making music.
The man born Symere Woods, 24, in Philadelphia quietly climbed onto Instagram Story Friday evening and conveyed the fact that, in the middle of his artistic prime, he is retiring from the game. He apparently craves the emotional serenity that anonymity brought him before fame completely bulldozed the life he'd previously known and loved.
"I wanna take the time out to say I thank each and every one of my supports, but I'm done with music," he wrote on the post. "I deleted everything. I wanna be normal… I wanna wake up in 2013."
Fans stormed onto social media to register their shock and dismay that the rapper might literally have deleted files for his second studio album "Eternal Awake," which he said for months was near completion.
Representatives for the label he is signed to, Atlantic Records, could not immediately be reached for comment. They are probably just as shocked.
Uzi got signed to Atlantic in 2014 after his meteoric rise with two self-released projects. With the Atlantic machine behind him, Uzi was catapulted from local legend to national fame with his Luv is Rage mixtape and subsequent "Lil Uzi Vert vs. The World" and "The Perfect Luv Tape" releases.
Evidence of his growing cache in the game was the 2017 release of his debut album Luv Is Rage 2, which charted at No. 1 on the Billboard 200 and was powered by the dark single "XO Tour Llif3." The track soared deep in the Top 10 of the Billboard singles charts, and he followed that up by being featured on the chart-topping Migos single "Bad and Boujee."
A few months back, Uzi's Eternal Atake album was the subject of a possible lawsuit as the cover art was allegedly based on the Heaven's Gate cult.
Fans are unsure if this is a publicity stunt. As most pop fans recall, superstar musicians Jay-Z, Justin Bieber and others have also made sudden claims about retiring from the game only to come out with new material soon thereafter.
Check out the mixed responses from Uzi fans and pop culture.
Lil Uzi Vert: "I'm done with music!"

Everyone: pic.twitter.com/BDx2tA3tNM

— Josiah Johnson (@KingJosiah54) January 12, 2019
Lil Uzi Vert says he's done with music & he wants normal life again

The devil: pic.twitter.com/2m80mdsCLT

— Shan (@shanuddin889) January 12, 2019
https://twitter.com/SteveJobsXCX/status/1083886321884676096
https://twitter.com/arinsoo/status/1083897825640046592
Lil Uzi after hyping up Eternal Etake for over a year just to retire from music https://t.co/n0Hhzupzla

— Noah / Klubnik QB1 (@PrimeKorver26) January 12, 2019
https://twitter.com/AdamDemetriades/status/1083896052019810304
https://twitter.com/RYANTENDO64/status/1083884511358869505