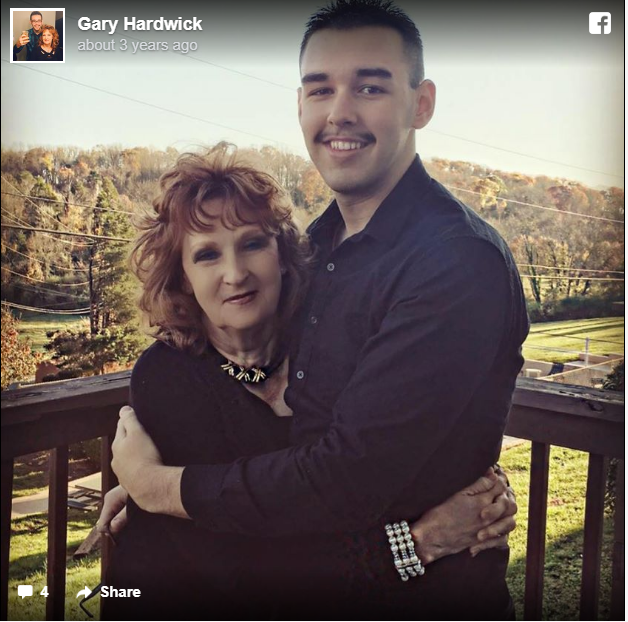 If you think that it is crazy for a 71-year-old grandmother to marry a 17-year-old boy, consider this:
The same teen was previously in a relationship with a 77-year-old woman before this marriage.
After you pick yourself up off the floor, buckle up for the rest of this shocking tale.
Almeda and Gary Hardwick were married in 2016 when they were 71 and 17, respectively. The outrageous part of this equation is the fact that the married couple met at the funeral for Almeda Hardwick's 45-year-old son, Robert.
Almeda Hardwick was very depressed because she had not recovered from her previous marriage of 43 years. That husband died from complications brought on by diabetes.
Gary Hardwick told the New York Post he was also depressed but for radically different reasons. He was in a tumultuous relationship with a 77-year-old woman he had been dating, the newspaper reports.
"We were always fighting," Gary Hardwick told The Post. "I fell into depression and was looking for a way out."
While mourning the loss of her 43-year-old son, Almeda Hardwick said she saw a sight that immediately brought light to her dark life.
"I'd noticed this young man with a lovely smile during the service and thought, 'Wow, this is the one,'" she told the Post. "He was on the other side of the church, but I kept looking over at him. It was like a bright light through the grief.
"Then, as I was walking to the door at the end, he came over and passed on his condolences. We didn't have much time, but it was enough."
And get this: it was Almeda Hardwick who was the aggressor and came on to the teen at the funeral.
"I just came out with it and said to him, 'Look, I'm 71, and you're 17. Am I too old for you?' He squeezed my hand, grinned and replied: "Age is just a number.' "
And they both are living happily ever after. So far.
How could it be remotely possible that a man and woman who are 57 years apart fall in love? Well, Gary Hardwick has always had an infatuation with older women dating back to a crush he had on his elementary school teacher when he was 8 years old. Apparently, it's been that way ever since.
But six decades older, you may wonder? Yes, that's correct.
The couple also is not shy at all. They shared with NY Post that they waited until their wedding night to copulate — and they both claim the other was great, calling themselves "wonderful lovers."
"It was wonderful, beyond my wildest dreams," Gary Hardwick revealed. "She really is my dream woman, and the physical side of our relationship couldn't be better."