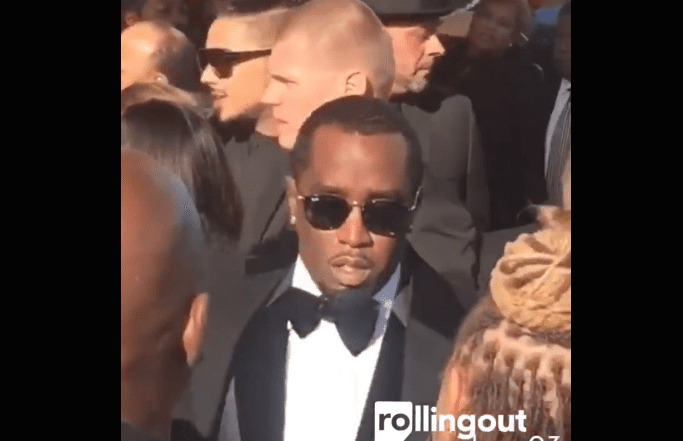 Fans are finally learning the real reason behind the shocking death of Kim Porter, the former girlfriend of music mogul Sean "Diddy" Combs.
The beloved actress, model and mother of three of Diddy's children reportedly died of lobar pneumonia, the Los Angeles County Department of Medical Examiner-Coroner announced Friday, Jan. 25, 2019. The manner of death has been certified as natural.
Porter and Diddy dated for about a decade up until 2007.
According to multiple media reports, Porter, who died at age 47, was suffering from flu-like symptoms for weeks leading up to her death on Nov. 15, 2018, in her bedroom in suburban Los Angeles on Nov. 15. The Blast was able to obtain the coroner's report, which said Porter's bedroom contained bottles of water, sports drinks and Pedialyte on a nightstand, as well as a bowl of what appeared to be tomato soup.
Police officers were dispatched to Porter's home after family members frantically called 911 about an unresponsive woman in Toluca Lake, California, about a half-hour drive northwest of Los Angeles. She was pronounced dead at 11:40 a.m. local time at the home. The Los Angeles County Sheriff's Office confirmed Porter's death in a statement.
In an audio recording of Combs' eulogy obtained by TMZ, he described his bond with Porter and made a promise to their children, Christian, 20, and 12-year-old twins D'Lila Star and Jessie James; Porter's son Quincy, 27, from her previous relationship with Al B. Sure!; and Justin, 25, and Chance, 12, Combs' children with former girlfriends Misa Hylton-Brim and Sarah Chapman, respectively.
"I just want to say to my kids, Justin, Christian, D'Lila, Jessie, Chance and the other man in the house, Quincy: Your mother instilled in me this, and I pledge in front of everybody right now that I will always be there for you," Combs said as the audience applauded. "I will always take care of you."
Combs added: "To the girls especially, we about to enter some different type of times. I want you to be able to talk to me about everything, and I mean everything, and I mean everything."
In addition to her modeling career, Porter starred in several film and television appearances over the years, including The Brothers and the TV series "Wicked Wicked Game."
Porter was buried in her hometown of Columbus, Georgia, about a 90-minute drive south of Atlanta.