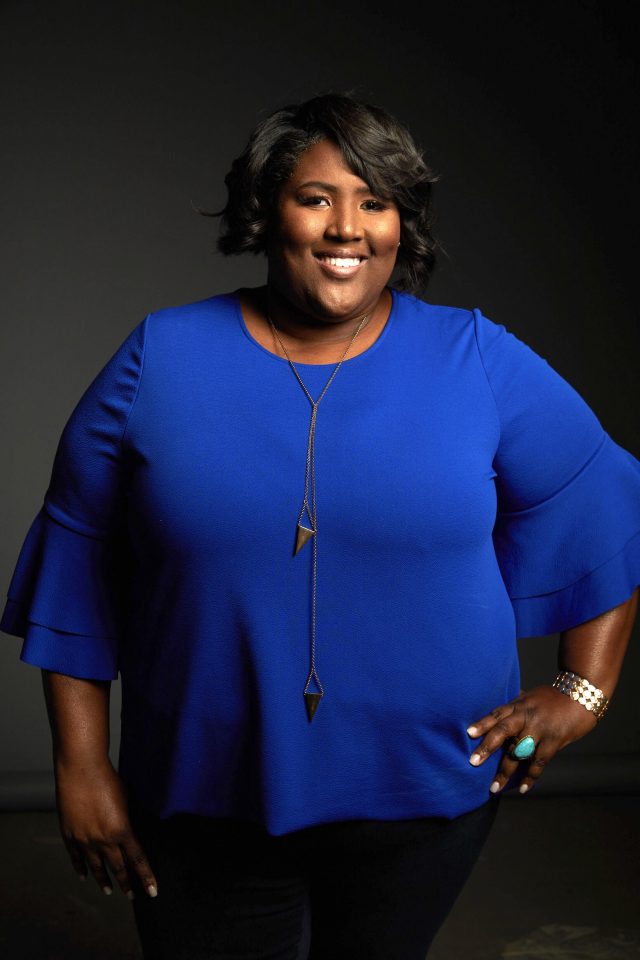 Celebrity chef Ashley Clay is the creator of the Southern Roots Festival — a "culinary tailgating experience" — featuring local restaurants, food vendors and entertainment. The festival-like atmosphere kicked off this week across from Mercedes-Benz Stadium with activities catered to Super Bowl LIII attendees.
The event continues through Super Bowl Sunday, Feb. 3, 2019, near the intersection of Northside and Martin Luther King Jr. drives.
Planning the Southern Roots Festival was a labor of love for the Atlanta native, whose aim was to showcase the city's small business owners and local talent on a big stage in front of thousands. Planning has not been without its obstacles, as Clay thought only months ago it might not happen.
However, with supportive sponsors, a small army of clients, friends and family members cheering her on, she persevered.
Rolling out spoke with Chef Ashley about the festival and the city she loves.
What made you want to create the Southern Roots Festival?
The Southern Roots experience [is] for vendors to take this opportunity around the largest sporting [event] in the country, [in] which ordinarily small- and medium-sized businesses, [fans and the community] are not able to participate … because the fees are astronomical.
When I found out that the Super Bowl was coming in 2019, and I had access to [20 acres of land across the street from Mercedes-Benz Stadium], I decided to create a festival … for the city of Atlanta.
We went after sponsors [and] top-tier talent. The response was amazing. [We put] hundreds of thousands of dollars into the infrastructure so that we could compete on a major level.
While there's a lot of excitement around the Southern Roots Festival, you've also had some issues. What happened?
There [are] some powerful big businesses involved that are consistently shutting down [opportunities] for this festival. At some point, I thought, "I can't do this. I don't know how to do this."
One day I woke up and decided to scale it down … and as I kept going, my clients, friends and family started sending checks. Significant amounts of money [came], and once I saw that type of response, I [knew] people understood what I [was] trying to accomplish.
Atlanta is referred to as a mecca for Black entrepreneurs. How does your festival align with that image of the city?
It is the city … where minorities can rise to the top. This festival felt necessary. I am an Atlanta native, a Grady baby, a Mays High graduate. I have always dreamt of an opportunity to share my brand along with others who have the same desire.