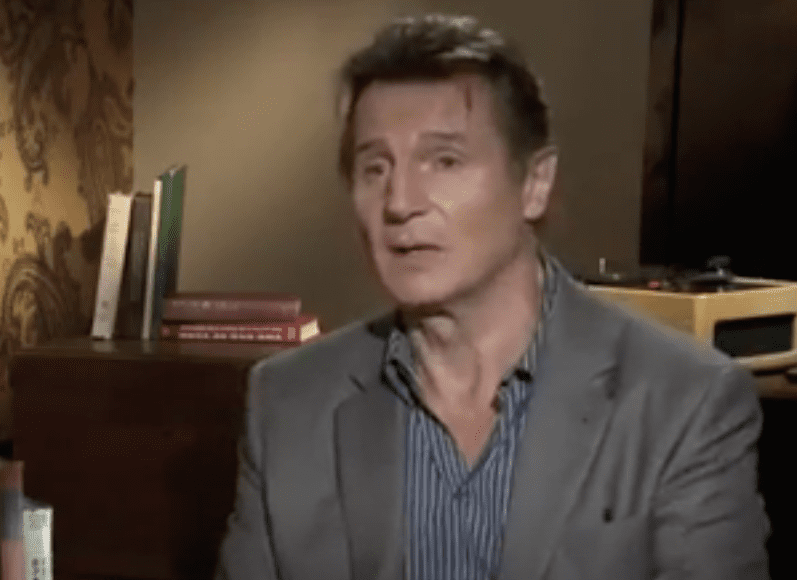 Liam Neeson was once beloved by many for his role in the hit thriller, Taken. However, the 66-year-old actor is catching flack after admitting he walked around and searched for Black people to kill.
During an interview with The Independent, Neeson said that he was mad at the entire Black race after his friend was allegedly sexually assaulted by a Black person.
In a shocking new interview, Taken star Liam Neeson says he once sought revenge for a loved one's rape by searching for a Black person to kill.
During an interview with Britain's The Independent, the Irish Oscar nominee-turned-action star revealed that when he returned home from an overseas trip and learned a loved one had been raped, he went looking for revenge in Northern Ireland.
"There's something primal,  God forbid you've ever had a member of your family hurt under criminal conditions," Neeson said. "She handled the situation of the rape in the most extraordinary way. But my immediate reaction was. I asked, did she know who it was? No. 'What color were they?' She said it was a Black person. I went up and down areas with a (nightstick), hoping I'd be approached by somebody – I'm ashamed to say that – and I did it for maybe a week, hoping some 'Black bastard' would come out of a pub and have a go at me about something, you know? So that I could – kill him."
While filming a segment of "Good Morning America," Neeson claimed that he was not racist and said that he got help by talking to a priest. "I went out deliberately into Black areas in the city, looking to be set upon," he said on the ABC show. "It shocked me and it hurt me … I did seek help, I went to a priest."
After the initial interview was released, Neeson was blasted on social media and by Black celebrities. Nick Cannon, who is serving as a guest-host on "The Wendy Williams Show," challenged Neeson to a celebrity boxing match.
Today is Trayvon's birthday and I had a thought: What's the distance between Liam Neeson and George Zimmerman?

It gave me pause.

— Kovie Biakolo (@koviebiakolo) February 5, 2019
This Liam Neeson convo is happening on the same day Trayvon Martin would've turned 24.

— Jamie Nesbitt Golden (@thewayoftheid) February 5, 2019
Today would have been Trayvon Martins 24th birthday.

So stfu about this Liam Neeson forgiveness or caping bc that's some George Zimmerman type stuff Black folk endure from folks "rage" & hate

— George M Johnson (@IamGMJohnson) February 5, 2019
Can you imagine if Black folk sought Liam Neeson's brand of "revenge" every time something terrible happened to us (or our family/friends)? America would absolutely not exist.

— Britni Danielle (@BritniDWrites) February 5, 2019
What Liam Neeson described is how boys like Trayvon Martin end up dead. When a Black person is carrying the weight of all Black sins and assumed as guilty & are walking targets for justice seeking vigilante White people. Are we meant to praise him cos he didn't find a victim?

— Ozzy Etomi (@ozzyetomi) February 5, 2019
2017: James Jackson stabs blk man to death bc he "hated interracial dating"

2015: Dylan Roof kills 9 blk ppl in church bc "Y'all are raping our white women"

No, I don't take it lightly when wht men use "defense of wht femininity" to excuse their thirst blk blood.#LiamNeeson

— Charles M. Blow (@CharlesMBlow) February 5, 2019