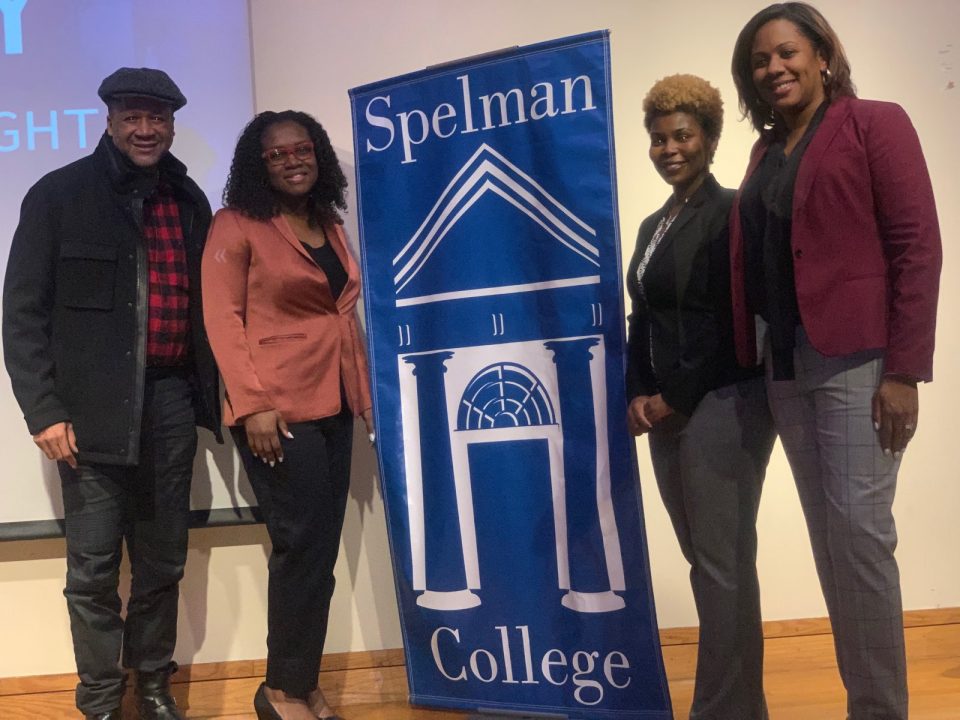 Spelman College ended its 10-day, start-up competition with a pitch night for teams of aspiring female entrepreneurs.
This pitch night, held Wednesday, Feb. 27, 2019, consisted of nine groups of aspiring entrepreneurs who presented what they've been learning during 10 days in the Spelpreneur program to a "Shark Tank"-style panel of judges.
During the program, the student teams were taught how to identify a unique problem, demonstrate how their idea presents the best solution to the problem, build a mock-up and business case, and pitch their idea.
Each team's members understood the needs in their collegiate community, which helped with their pitches. Their businesses were for health and wellness, hair and beauty, job boards, and college concierges. Each group had only five minutes to present their pitches to the expert judges — Munson Steed, an entrepreneur, children's book author and CEO of Steed Media Group; and Nicole Jones, global innovation leader for Delta Air Lines, an Atlanta-based Fortune 500 company; Dr. Joyelle Harris, director of engineering for Social Innovation Center and associate director of Create-X Learn program at Georgia Tech; and Spelman College economics instructor Millicent Springs-Campbell.
In order for the teams to convince the judges to invest in their business idea, the judges graded the teams' pitches based on the problem they identified for their target market, the value of their product and the solution to their problem, most valuable product, how user-friendly their idea was and how they were going to gain revenue.
Winners received a cash investment in their start-ups. The grand prize was $1,000 per team, first runner-up received $500 per team, and second runner-up took home $250 per team.
The winners of the competition were:
Second runner-up (tie): Besties, a sole that is customized for the comfort of women who like to were heels; and Go Smoothie, an on-campus smoothie delivery business.
First runner-up: Ilha Prima, a make-up primer.
Grand prize: Uni, an on-campus concierge app.