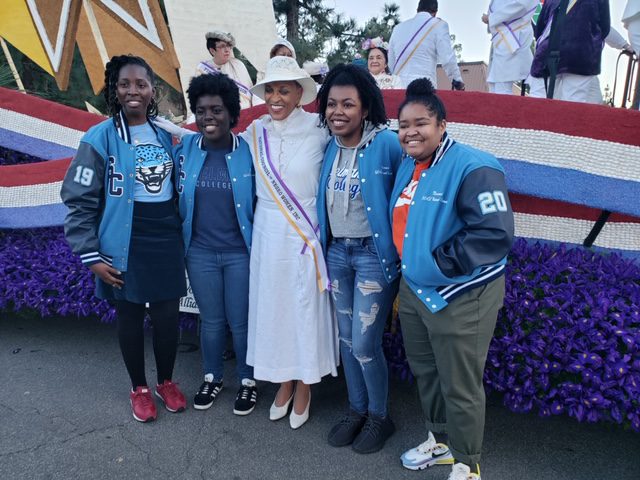 Nothing brings a smile to Johnnetta Betsch Cole's face or joy to her heart faster than encountering women who study at Spelman College, where she served as president from 1987 to 1997.
On Jan. 1, 2020, the dress rehearsal for the 2020 Rose Parade in Pasadena, California, was long and tiring, but that did not dim Cole's delight when meeting the winners of the 30th annual Honda Campus All-Star Challenge National Championship Tournament, America's premier academic competition for HBCUs.
The winning Spelman team includes Jessika Agyepong, Maati McKinney, Naomi Steplight, and team captain Ariana Benson. The fact that the ladies from Spelman are the first all-female winning team made the providential encounter even sweeter for Cole, a principled feminist who currently serves as president and chair of the National Council of Negro Women.
The Spelman College team won a ride on the Honda Rose Parade float in addition to taking home the championship title and a $75,000 grant to the college.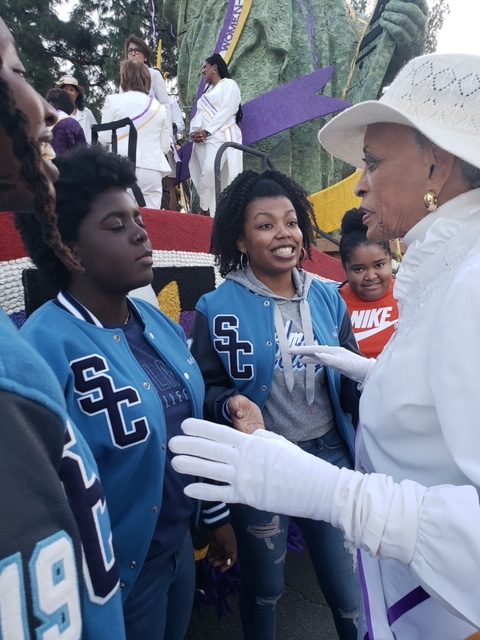 On New Year's Day, Cole represented the National Council of Negro Women on the "Years of Hope, Years of Courage" Rose Parade float commemorating the 100th anniversary of the 19th Amendment, which gave women the right to vote.
–janice mathis, executive director of the National Council of Negro Women