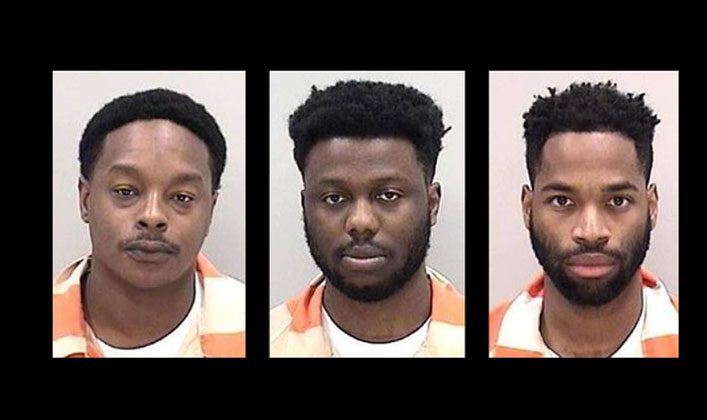 Police in Augusta, Georgia have taken into custody three active duty US Navy Seamen after a violent sexual assault. According to the Richmond County Sheriff's Office, the victim, an 18-year-old female, was at a party on Sunday, March 3, 2019, in a private home when the alleged assault took place.
The active duty sailors accused of the rape are Jonathan Augustus, Michael Billington, and Teddy Diake. According to WRDW News, the men are stationed at Fort Gordon and all are 24-years-old. The homeowner stated to police and media that he was asleep when the assault took place at his home. In addition, he stated that he did not know the three men and had only met them that night at the party. After the attack, the victim was transported to a local hospital where a rape kit was administered and she was treated for "a number of undisclosed injuries" according to WRDW.
At this time the Sheriff's office has stated that the Naval Criminal Investigative Service is involved. All three men have been charged with rape and aggravated sodomy.  The US Navy prosecutes service members under the Uniform Code of Military Justice (UCMJ) and rape is among the most serious offenses a service member can be charged with during a court-martial. According to the UCMJ Sec. 120, a service member convicted of rape faces forfeiture of all pay and allowances, mandatory minimum sentencing, possible life imprisonment, and of course a dishonorable discharge.