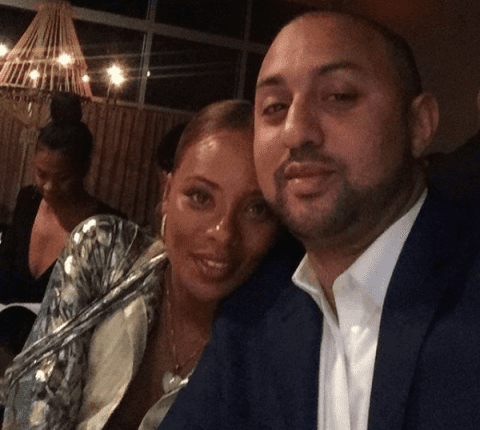 Fans swooned over this past Sunday's episode of the "Real Housewives of Atlanta's" that featured Eva Marcille marriage to Atlanta businessman and civic leader Michael Sterling.
While the lavish affair created its own conversation piece, many fans found it troubling that Sterling referred to God as "her" and "she" during the reading of his vows.
"I vow that you will never be alone, because no matter where you go, my love will always be with you," Sterling read aloud to Marcille. "And when God sees fit to take us from this place, I promise you that I will ask Her if She will let me be with you in the next life, because I don't want to imagine this life or any life without you."
Some fundamental and traditional Christians took umbrage with Sterling's description of the Almighty as a woman, explaining that the use of the pronouns was blasphemous.
In response to the pushback from fans, Sterling took to Instagram to defend his choice of words, which he used proudly.
"I love my wife and I hand-wrote my vows from a place of intentional love," he wrote, captioning a portrait of him and Marcille on their big day. "It appears that some folks have questioned the fact that I referred to God as 'her' in my vows and they have offered to pray for my ignorance. I do not speak much about these things, but I will have a few things to say over the next week or so."
Sterling tried to convey to his 40K IG followers and millions of RHOA fans that God is more than man and woman.
God, Sterling says, is "a mother to the motherless and a father to the fatherless," who "transcends time, space, existence, and life."
By saying that God is one gender and not the other, he believes that we as humans place our own limitations on who God really is.
"I believe that God is God," he continued. "Thus, if God is a mother to the motherless and a father to the fatherless, I think we err not to see God in each and every one of us. I think we err to limit God. And sometimes I use the pronoun 'her' to refer to God because I see God as resembling us and as greater than all of us."
Sterling then closed with these thoughtful words: "As for my vows, I referred to God as 'her' intentionally because I see the God in my wife and God put it on my heart to make sure she heard and felt that."
Check out Sterling's explanation in full below.