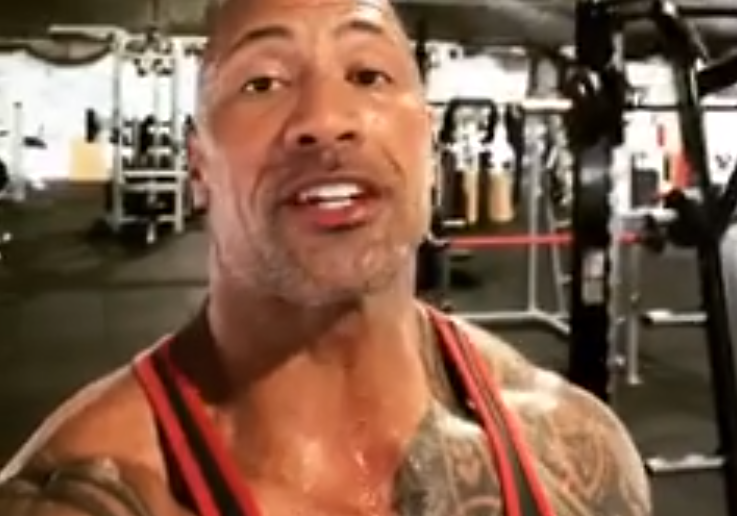 According to Forbes magazine, Superstar entertainer Dwayne "The Rock" Johnson was the highest-paid actor in Hollywood in 2018, powered by multiple blockbuster movies including Jumanji, Central Intelligence, Rampage and Skyscraper. Perhaps because of his consistently astounding success on the big and small screens, which keeps him in the public eye, some media members and fans continue to inquire what his true racial identity actually is, or what he identifies as.
Pop culture seems intrigued by arguably the busiest and most successful actor of the past five years. The former University of Miami football star turned WWF icon, turned actor, has grossed over a billion dollars at the box-office during his illustrious the rock career.
Irritatingly, The Rock still finds himself answering trivial matters such as his racial composition. On his Twitter account, a user tweeted about The Rock's race in relation to his prior WWE victories.
The Twitter user wrote:
"Cool, he identifies as Samoan in WWE and was booked that way after Nation days. Was never booked, proclaimed, or titled as First black champion. And hardcore wrestling fans don't name him as such as well. Thus nobody calls him a black champion. Anoa'i family background angle."
The Rock just happened upon this fan's Twitter post and sought to set the record straight once and for all.
In a 2017 interview with GQ magazine, The Rock revealed that most white people often mistake his race for being someone of Greek descent. This is also largely due to the fact that in many of his movies his racial identity is ambiguous, to say the least. And that cannot be an accident.
The Rock has never shied away from who he really is and who he identifies as. But The Rock, much like his Fast & Furious co-host Vin Diesel, have never flaunted it publicly. Nevertheless, he made it unequivocally clear that he is proud of his ethnicities.