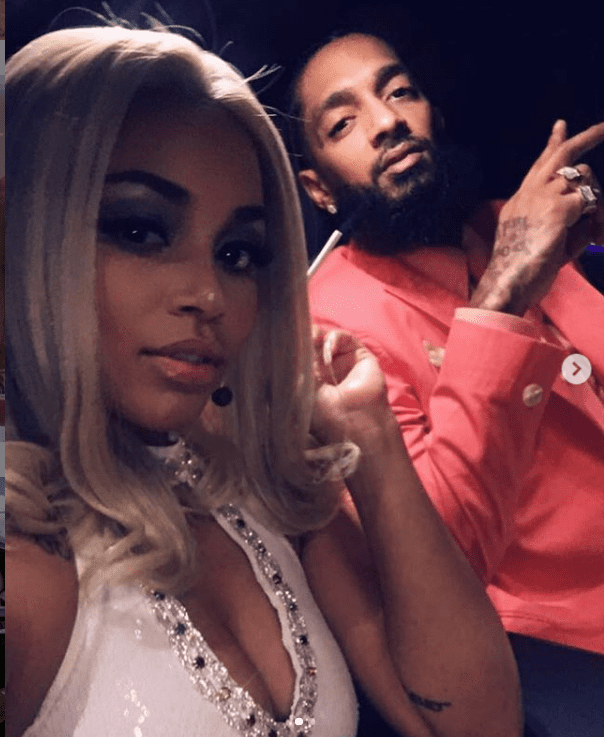 Hollywood actress Lauren London has spoken for the first time since the tragic murder of her "best friend," revered musician and multifaceted businessman Nipsey Hussle. On Tuesday night, April 2, 2019, the ATL star addressed her 6.8 million Instagram followers regarding her state of mind since the fateful afternoon of Sunday, March 31, in the Crenshaw district of South Los Angeles.
London gathered enough strength after the horrific ordeal of losing her soul mate and the father of their 2-year-old son, Kross Asghedom, to convey to their multitude of fans and admirers the depth of her pain.
Hussle, 33, was shot and killed outside his store at the corner of Crenshaw Boulevard and Slauson Avenue. A suspect, Eric Holder, was arrested after a massive manhunt while the alleged getaway driver turned herself in to police.
London, 34, had understandably remained silent for the first 48 hours, but now is revealing the impact Hussle's death has had on her in simple prose.
Lala Anthony, the wife of NBA star Carmelo Anthony and star of "Power," offered comfort to London in the comments section underneath London's post:
lala: I'm so sorry…praying for u every single day. 🙏🏽🙏🏽My heart breaks for u. Sending u love ❤️here to lift u up.
Comedic actor Kevin Hart also sent his love to the mother of two, who also starred in "The Game" TV series as well as the movie Baggage Claim:
kevinhart4real:  "The Hart's are here for you and your family whenever you need us!!!!! 🙏🏾🙏🏾🙏🏾🙏🏾🙏🏾