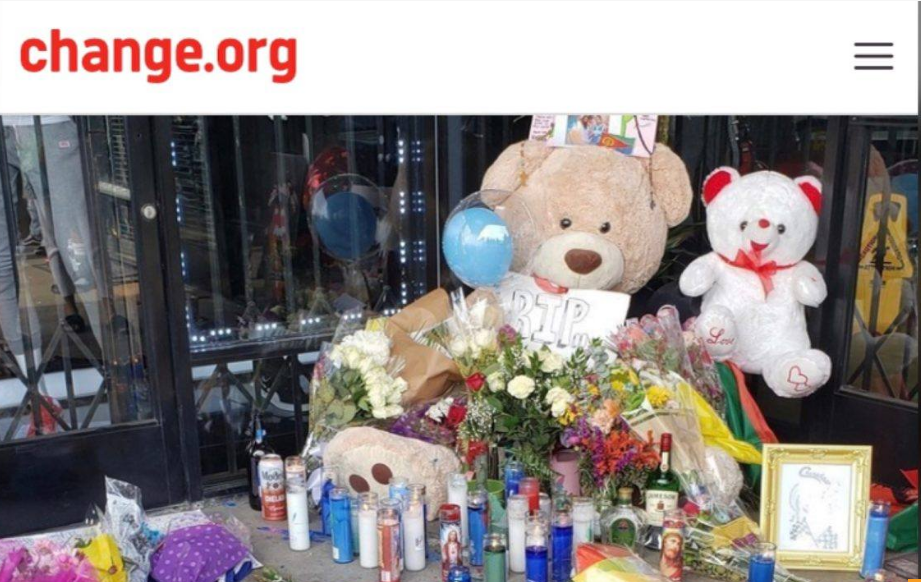 Residents and fans of venerated artist Nipsey Hussle, have begun petitions to permanently pay homage to the bonafide change agent of South Los Angeles.
There are currently two campaigns on Change.Org to rename the intersection of Crenshaw Boulevard and Slauson Avenue after the beloved entrepreneur, philanthropist, community organizer, father of two and rapper, who was slain on Sunday, March 31, 2019, in front of the Marathon Clothing Store and business plaza he owned.
Nipsey was murdered on Sunday, March 31 in the parking lot of his store. The prime suspect, Eric Holder, has been captured after a two-day manhunt. The driver of the vehicle that was seen at the crime scene is now speaking with authorities.
The first petition to rename the intersection "Nipsey Hussle Way," was started by Project Islamic Hope. As of Wednesday, April 3, 2019, the petition has over 29,000 signatures, which is not far from the goal of 35,000.
Underneath the photo, the caption reads: "This is a call for LA Councilman Harris-Dawson to name the intersection of Crenshaw and Slauson Nipsey Hussle way. In honor of a community icon."
According to madamenoire.com, a second petition has been started to name the stretch of street "Nipsey Hu$$le Way" by the author of a social media page called "@NipseyHussleWay."
This person, who refuses to be identified, has 600 signatures thus far on the second petition. The goal is to get to 1K.
"I started the petition because when prominent leaders die in other communities they are normally memorialized by having a street named after them," the anonymous person reportedly told madamenoire.com.
"Nipsey Hu$$le was and still is a leader in that community and for Angelenos across the city. I live in Los Angeles and I drive through that area all of the time and I have no connection to anyone named Slauson or Crenshaw, but I do know of Nipsey Hu$$le. I can't say I speak for everyone, but with the petition quickly getting signatures, we as a collective are voicing our opinion that we want to see Nipsey's dream fulfilled."
When each petition reaches its signature goals, they will then contact the city council member of their district to bring forth a resolution and have it voted upon.
What do you believe? Is this too soon to think about a tribute street for Nipsey Hussle, or do you believe this is the appropriate thing to do?