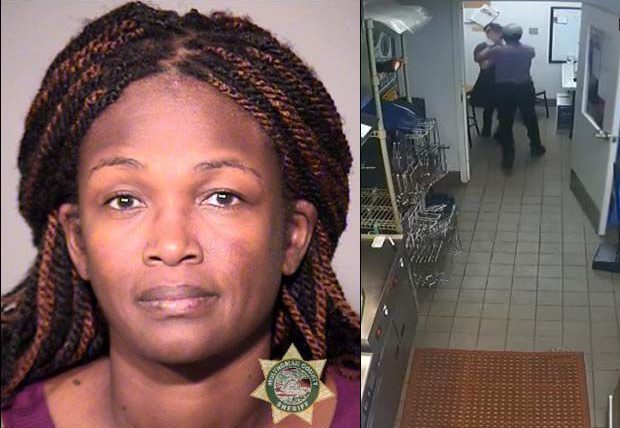 An argument over a break led to a Taco Bell supervisor choking a pregnant worker. According to KPTV, the incident took place at a restaurant located near Portland International Airport.
Linda Joyce Wilkerson, 48, harassed the victim on multiple occasions.
But on June 3, 2018, the victim asked Wilkerson if they could meet to discuss the rude behavior. Things became violent when Wilkerson approached the victim, screamed at her, slammed the door in her face twice, and told her to clock out.  Wilkerson grabbed the victim by the neck and choked her.
On March 29, Wilkerson pleaded guilty to charges of fourth-degree assault and strangulation.
She was sentenced to anger management and community service