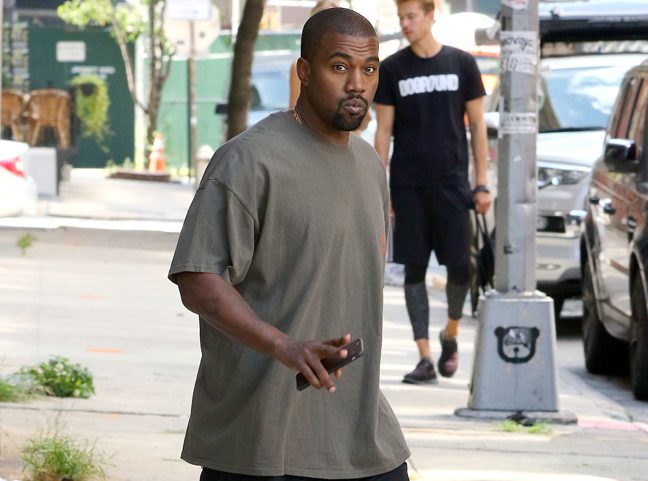 Kanye West teased that he could be headed to the studio with a popular female rapper.
In the most recent episode of "Keeping Up With The Kardashians," which aired on Sunday evening, April 7, 2019, Kanye suggested a collaboration with Nicki Minaj during a studio session with his producer
The "I Love It" hitmaker and the "Superbass" rapper may be working together on new music after West's wife connected the duo via FaceTime.
He said: "What do you all think about Nicki on 'New Body'?"
When his producer replied he thought it would be "dope", Kanye replied: "Yeah, OK. Send it to her then … Wait a second. Kim, you want to send it to her? She asked you."
Kim added: "She did ask me, 'Can Kanye send me new music?'"
Kardashian then promptly got Minaj on FaceTime, with the rapper telling her the collaboration was "gonna be fire."
Taking to Twitter following the episode being aired, Kim wrote: "Nicki really is the goat! @NICKIMINAJ We FaceTimed her and within an hour she had written the song and it's soooo [hot]."
It is believed the track will also feature Ty Dolla $ign and will appear on Kanye's next studio album, Yandhi.