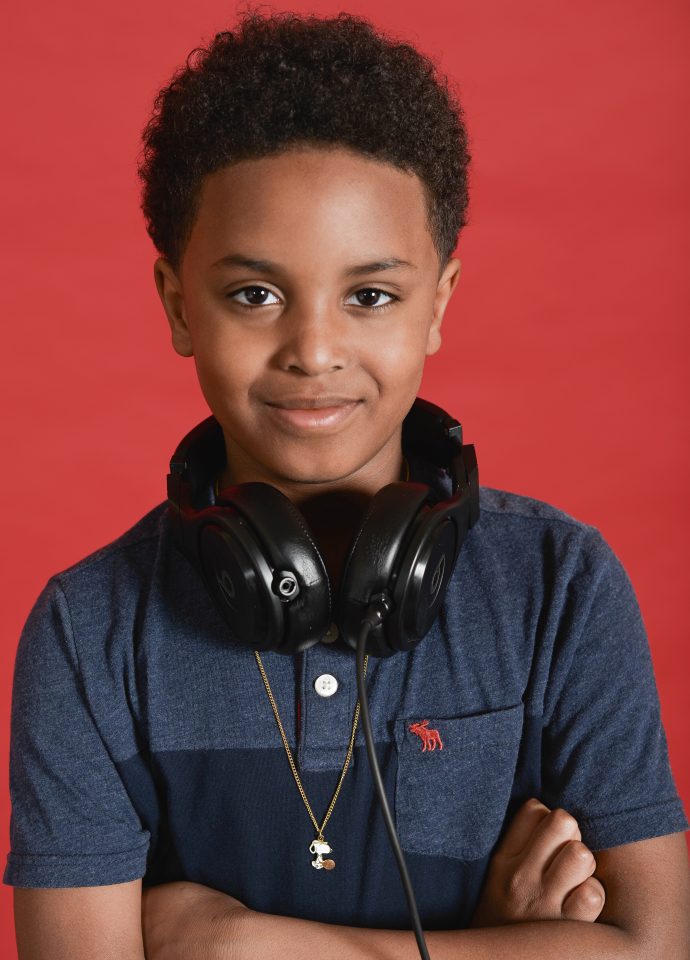 DJ Flying Ace
Name: Michael Savoie II
Hometown and current city: Dallas, Texas
Genre: Pop, contemporary and hip-hop
Rolling out recently spoke with multitalented 9-year-old DJ Flying Ace. Ace is bringing the heat on the mic and turntables and someday aspires to compose original music for films.
Read the exclusive interview below.
How did you come up with your DJ name?
My favorite character from The Peanuts Movie is Snoopy because of his human qualities. He has several different egos, but the one I've always gravitated to the most was "Flying Ace." In the comic strip, Snoopy is a pilot [that] navigates his fantasy to defeat the Red Baron. He never actually wins, but he never gives up. In my life, I like to think of myself as a pilot that navigates the crowd on the dance floor.
What or who were your early passions and influences?
The early influences of my musical career are rooted in classical, R&B, jazz and funk music. I'm particularly fond of scores, classical compositions and the utilization of unusual instruments. Some of my favorite artists represented here are John Williams, David Bowie, Stevie Wonder, Louis Armstrong and Herbie Hancock.
Which three DJs do you think made an influence on music and DJ culture? Why these three?
DJ Joe Cooley because he was my first introduction into the world of DJing. Secondly, DJ Mannie Fresh for introducing the world to Bounce. Last but not least, Dimitri from Paris for his experimentation and blending of diverse musical genres
What kind of equipment do you use?
When I am on gigs, I use the Pioneer DDJ-SB2 with Serato DJ Pro. Sometimes, I use the Akai MPC Studio Black with the MPC program. I also use a Casio keyboard with my Logic Pro X program.
What are the top songs on your playlist that would create the perfect musical experience?
"Sicko Mode," Travis Scott ft. Drake
"A Lot," 21 Savage ft. J. Cole
"Going Bad," Meek Mill ft. Drake
"Mob Ties," Drake
"7 Rings," Ariana Grande
"Blue Laces 2," Nipsey Hussle
"Nonstop," Drake
"Better Now," Post Malone
"Rule The World," 2 Chainz ft. Ariana Grande
What are your two favorite drinks?
I like Martinelli's Sparkling Apple Cider and Arnold Palmers.
What's the best food to order after a gig?
A thin and crispy pepperoni pizza from Campisi's with ranch for dipping. I also like waffles from Waffle House with a side of steak and decaf.
Top city venues to listen to good music?
Any venue where DJ Jay Clipp [is] spinning and Klyde Warren Park.