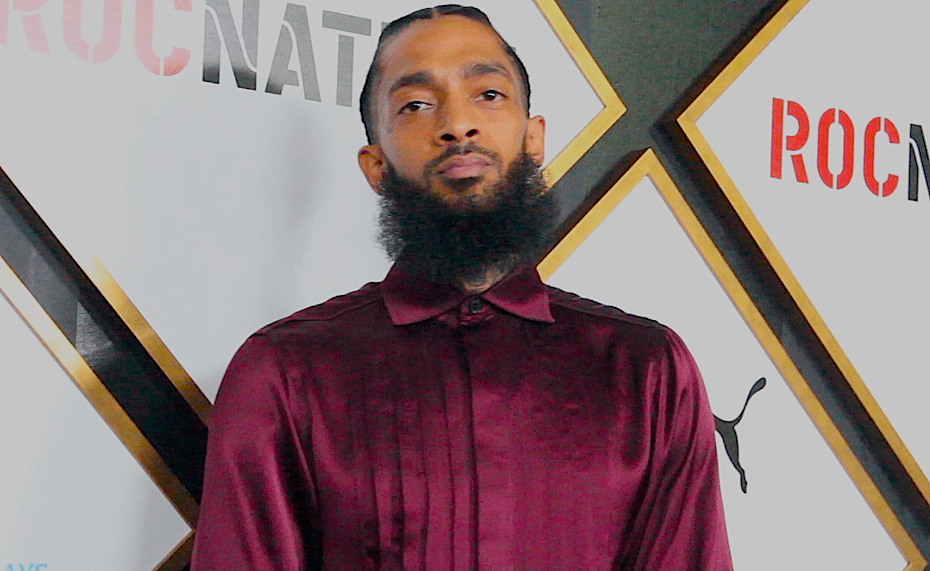 From his early days selling mixtapes to becoming a Grammy-nominated rapper, Nipsey Hussle, who was born Ermias Asghedom, was undeniably a passionate entrepreneur, community leader and artist.
On March 31, 2019, the news of his murder hit the South Los Angeles neighborhood, the rap game, and the world like a tsunami, leaving a huge void in its wake.
On Thursday, April 11, 2019, the late rapper was remembered during a public celebration of life that brought nearly 22K people to the Staples Center to honor him. Hussle's longtime friend, Karen Civil; Snoop Dogg; and YG offered condolences and shared fond memories. It was evident that Hussle valued family, positive energy, supporting the community and encouraging financial wealth. Through all of the heartfelt messages and tributes, one message that rang true after his death was that "the marathon continues."
As we continue to mourn his tragic death, we must understand that we have a responsibility to continue his legacy. Here are five ways that we can support and celebrate Nipsey Hussle's legacy.
Music. Supporting an artist's music is the easiest and most obvious way to honor them. As long as artists have fans, their music will never die. Although Hussle has only released one album, Victory Lap, he has a collection of mixtapes that can be bought and streamed.
The Marathon Clothing. Hussle along with his brother Adam Andebrhan and Stephen Donelson opened their Slauson Avenue clothing store in 2017. By supporting his Crenshaw-influenced brand of T-shirts, sweatshirts, and hats, his designs will never be forgotten.
Community. Hussle was a true community leader focused on recycling the Black dollar, providing jobs and spreading love within the neighborhood. Earlier this year, Forbes reported that he and his business partner paid "a couple million" to purchase the plaza, which he hoped to rebuild into a six-story, mixed-use, residential and commercial complex. We can continue his legacy by encouraging those same principles that he preached and giving back to the Crenshaw community as well as our own.
STEM: Hussle also dedicated his time and resources to challenge the lack of diversity in the sciences.  He launched a co-working space and Vector 90 — a center focused on science, technology, engineering, and mathematics — in the Crenshaw district.
Ending violence: Hussle was killed by an act of gun violence. We would be doing him a disservice if we didn't advocate for gun control, promote unity in our communities and preach nonviolence. The great Stevie Wonder, who was admired by Hussle, performed at the rapper's funeral. "I'm very happy that in his short life he was able to motivate people," Wonder shared, "and I hope that it motivates you to say, 'enough of people being killed by guns and violence.' "
Nipsey Hussle's murder shouldn't be in vain. We should all live his motto, "the marathon continues," as we strive each day to make our communities better for the next generation. Hussle provided a blueprint, and it is our job to follow his lead.