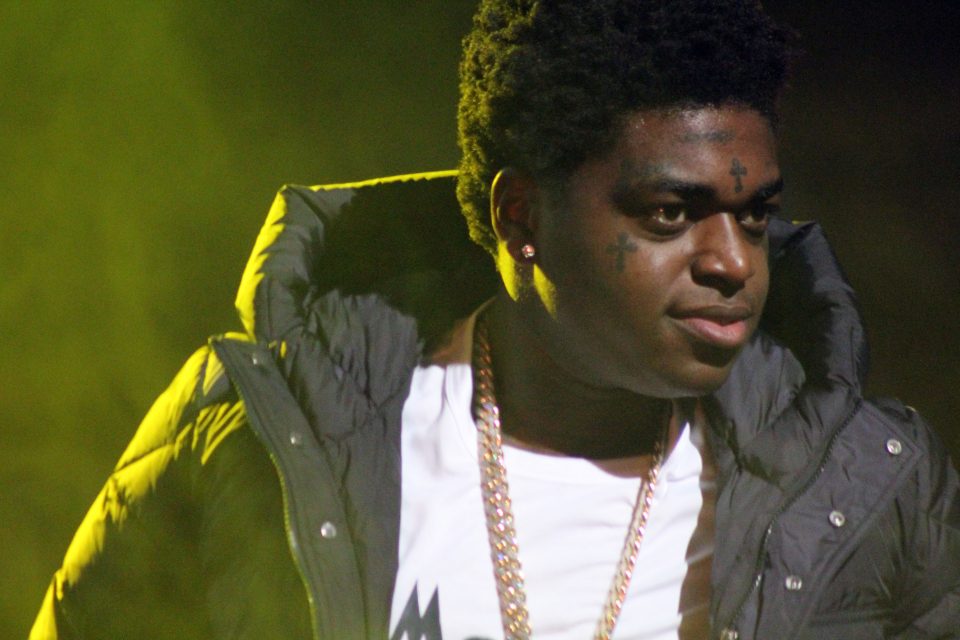 Kodak Black could be heading back to jail. The 21-year-old rapper may have violated bond conditions in his sexual assault case following his arrest last week.
On April 17, Kodak Black was arrested along with three others after they attempted to cross the U.S.-Canada border near Buffalo, New York, with guns and marijuana, according to U.S. Customs and Border Protection.
"During the initial inspection, the U.S. citizens admitted to being in possession of marijuana and firearms," according to a statement by U.S. Customs and Border Protection. "During a secondary inspection, it was revealed that the weapons were possessed unlawfully in New York State and subsequently the marijuana, firearms and subjects were turned over to the New York State Police for further processing."
One day later, Kodak Black posted a $20K bond.
However, he could be heading back to jail if authorities determine that he violated his bond conditions in the alleged rape of a teenager in South Carolina.
According to the Star Tribune, the incident allegedly occurred in 2016. Prosecutors claim Kodak Black, 21, was with the young woman, who was 18 years old at the time, in a hotel room. The victim said Kodak Black threw her onto a bed and then onto the floor where he allegedly sexually assaulted her. He also allegedly bit her on the neck and breasts.
The young woman initially reported the incident to a nurse at her high school. Police were eventually called.
If convicted of criminal sexual misconduct, Kodak Black could face 30 years in prison.