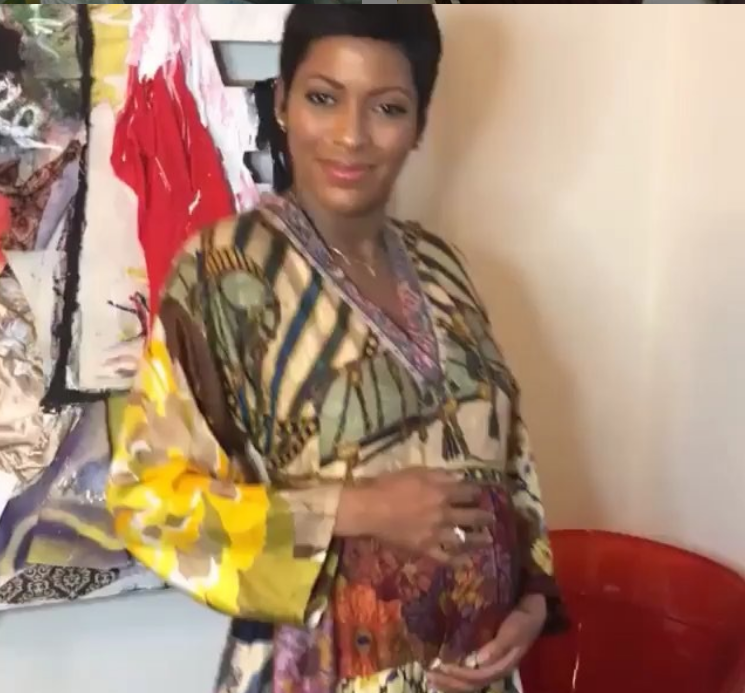 Television personality Tamron Hall has announced the arrival of her newborn baby.
Hall, 48, said she's given birth to a baby boy named Moses. She posted a photo wearing a celebratory white hat in her hospital room with the name Moses stenciled on the front. The baby boy's tiny head is peeking out from the corner.
Hall captioned the photo:
"@tamronhall Moses & Mama!! I can't wait to introduce y'all to my #sonshine. Photo credit: Dad who can't stop crying tears of joy. Thank y'all for the love and support. It got us here."
After a brief hiatus from the world of television, Hall dropped three bombshells on fans in early March: her pregnancy, secret marriage, and a new talk show.
"I've wanted to share this news for many months and now finally my doctor has said I am in a safe place, at 32 weeks, to share my joy with y'all. So, it's clear a daytime talk show isn't the only thing I've been trying to produce! There have been many tears, but today I embrace the smiles. My husband Steven and I are beyond excited! We're in constant prayer, so if you pray, add us to your list; if you meditate, send calmness our way; and if you believe in luck, we'll happily take that too. More to share in a few weeks when the baby arrives! Next chapter! Blessed and Grateful."
Hall, a former "Today" and MSNBC anchor, also recently announced her new talk show in partnership with Disney will premiere this fall.
The show promises to mix in-depth stories with lifestyle segments. According to a statement from producers, it "will be a daily destination for all things topical and a platform for viewers to connect with the people who are shaping our world," reported GoodHousekeeping.com.