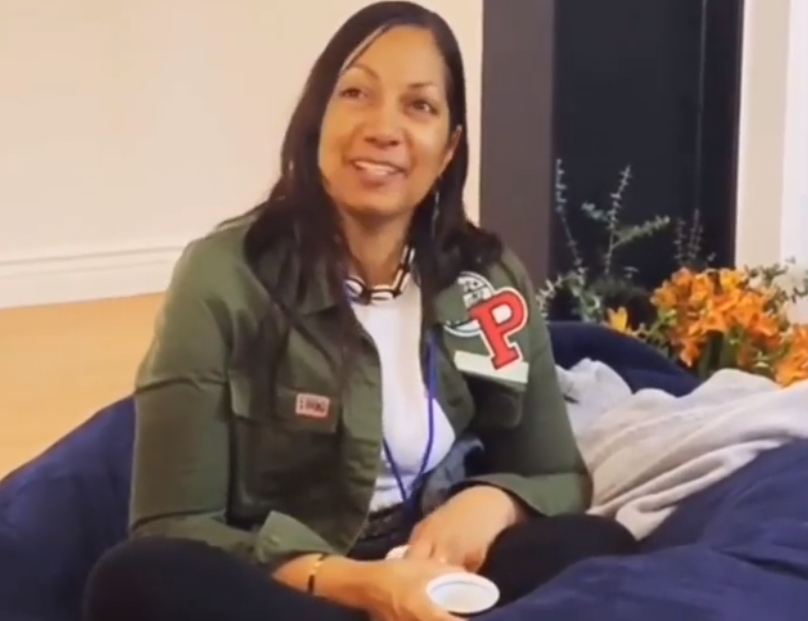 Nipsey Hussle's mother made a heart-tugging statement about her widely-admired and much-beloved son. She said that, after contacting a medium, she learned that her entrepreneurial and civic-minded son's spirit rose out of his body and chased his alleged assailant, Eric Holder.
Nipsey, 33, whose born name was Ermias Asghedom, was murdered execution-style in front of The Marathon Clothing store he owned at the famous corner of Crenshaw Boulevard and Slauson Avenue in South Los Angeles on March 31, 2019. Authorities have arrested and jailed Holder, 29, on charges of murder and two counts of attempted murder, as he also allegedly shot two men who were in proximity to Nipsey.
Nipsey's mother, Angelique Smith, said that, after the rapper was shot by Holder, "his spirit came up out of his body, immediately. The medium told me that he told her that he chased Eric Holder. His spirit, his spirit chased after him, like a superhero, you know? He came out of his body, he said, 'quickly,' and there was especially no pain. And like a superhero, he was already chasing, you know? But what did he do at first? He shook his hand. He was a gentleman. My son was a gentleman."
Smith previously shared an inspirational message after her son was slain. Despite her loss, she said her heart was at peace because of the extraordinary outpouring of love and tributes from his fans.
"I have perfect peace, and I have strength, and I want to lift you up," she said in a video that was shared on Jai Yew's Facebook page. "Please do not stay down, do not stay stuck, do not mourn. Because Nipsey is great… and now he's even greater because he has no bounds and limits. His energy is everywhere. He's there with you now and he's here with me now. And please be encouraged."
In a previous statement to his legion of fans worldwide, Smith implored fans not to fear death and to live life to its fullest because tomorrow is not promised to anyone.
"When you walk this earth and you do good deeds for people, and you are loving and kind, those are the things that will show on your face. You will look more beautiful. Death is just the beginning of a wonderful world. And I tell myself, Ermias liked thrilling things. And now my son knows the mystery—the secret, rather, to the mystery of life.
Take a look at what Smith had to say in full below: