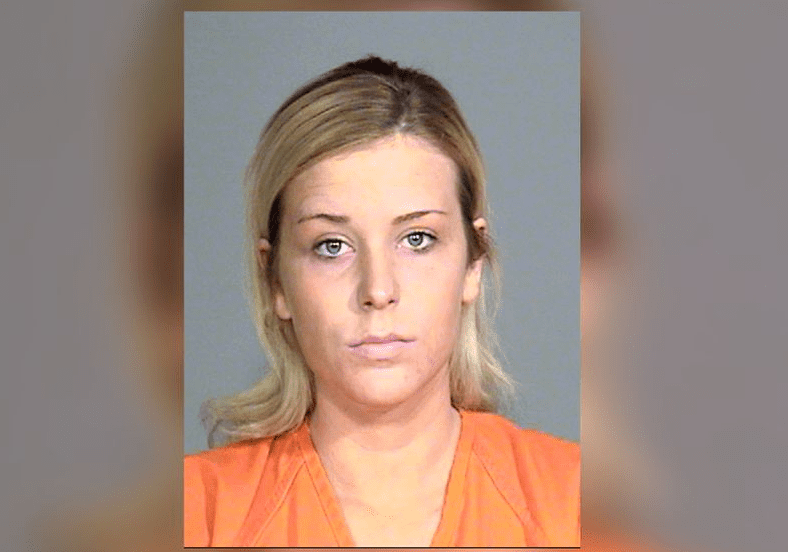 A suburban Dallas bartender has been jailed and charged with reportedly giving additional drinks to a very intoxicated man, who then went home to shoot and kill eight people, the media reports.
Lindsey Glass, 27, kept serving Spencer Hight multiple drinks on Sept. 10, 2017, at the Local Public House bar in Plano, Texas, about a 20-mile drive from downtown Dallas, despite knowing that he was inebriated. She was so concerned that she twice texted coworkers about how crazy Hight was acting and discussed his level of intoxication.
But it is what Hight did after he left the bar that has Glass staring at a possible yearlong stint in jail and a $500 fine.
Hight had already consumed two gin and tonics, a shot of vodka, and two beers, The New York Daily News reported.
Worse, while at the bar, he reportedly took out a large knife and spun it around on the countertop and talked about "taking care of some dirty work."
"Hight was unsteady on his feet and staggered around the bar, running into tables and walking sideways," according to the report obtained by the Daily News.
The newspaper said Hight left the bar and shot and killed eight people at his wife's home while they were enjoying a Dallas Cowboys watch party. Police raced to the scene and shot and killed Hight at the home.
Glass, meanwhile, has been charged for violating a Texas Alcoholic Beverage Code titled "Sale to Certain Persons." It reads: "a person commits an offense if the person with criminal negligence sells an alcoholic beverage to a habitual drunkard or an intoxicated or insane person."
The bar's permit was cancelled in October, while a negligence lawsuit was filed against the establishment in 2018.