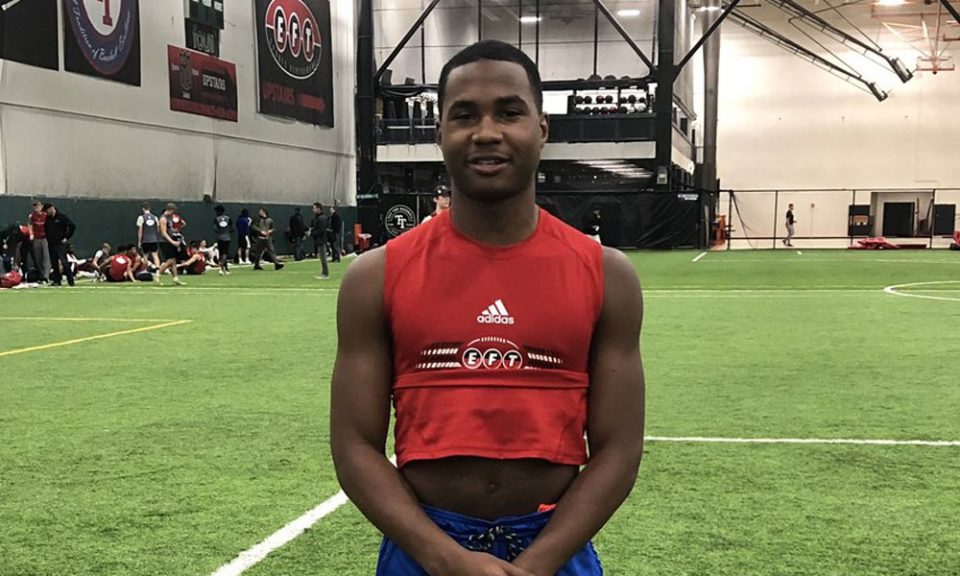 A promising life has been cut short by a stray bullet. Jaylon McKenzie, 14, of Belleville, IL was killed on Saturday, May 4, at a house party full of fellow teens. Jaylon had dreams of going to the NFL and was already receiving offers of football scholarships from colleges. Now all of that is over.
According to the Illinois State Police, the shooting occurred in the city of Venice, IL.  Several local area law enforcement agencies responded to calls that Jaylon and another unidentified teenage girl were found to have serious gunshot wounds. Both were transported to a local hospital. Unfortunately, Jaylon was pronounced dead shortly after arriving. The other teen is listed in critical condition and has not been identified by police at this time.
Witnesses stated that Jaylon and friends were at the party when a fight broke out just as he was leaving. At some point, an unidentified shooter opened fire and a stray bullet hit Jaylon as he was walking to the door. At this time police have no leads on the shooter.  Sports Illustrated Magazine featured Jaylon in a November 2018 article titled "Six teens who will rule the future in sports."
The promising teen played running back, receiver and defensive back and helped lead his team to victory during the NFL's 8th Grade All-American Game in Canton, Ohio. According to his mother, Sukeena Gunner, her son was being scouted by college football powerhouses that included LSU, USC, and he received a verbal scholarship offer from the University of Missouri. She told the St. Louis Dispatch that "He wanted to attend a Division I university, no specific one, but he was excited about the offers coming in. A few coaches were in last week. LSU was watching him, Western Michigan was in town and got a chance to see him practice.
"He told me, 'We're going to make it, mama; we're going to be good, mama.' That was his dream. And I believe it would have come true if someone had not taken my baby away from me," Gunner said emotionally.
The Illinois State Police are asking anyone who witnessed the shooting to call Illinois State Police Investigations Case Agent Scott Wobbe at 618-381-1467.