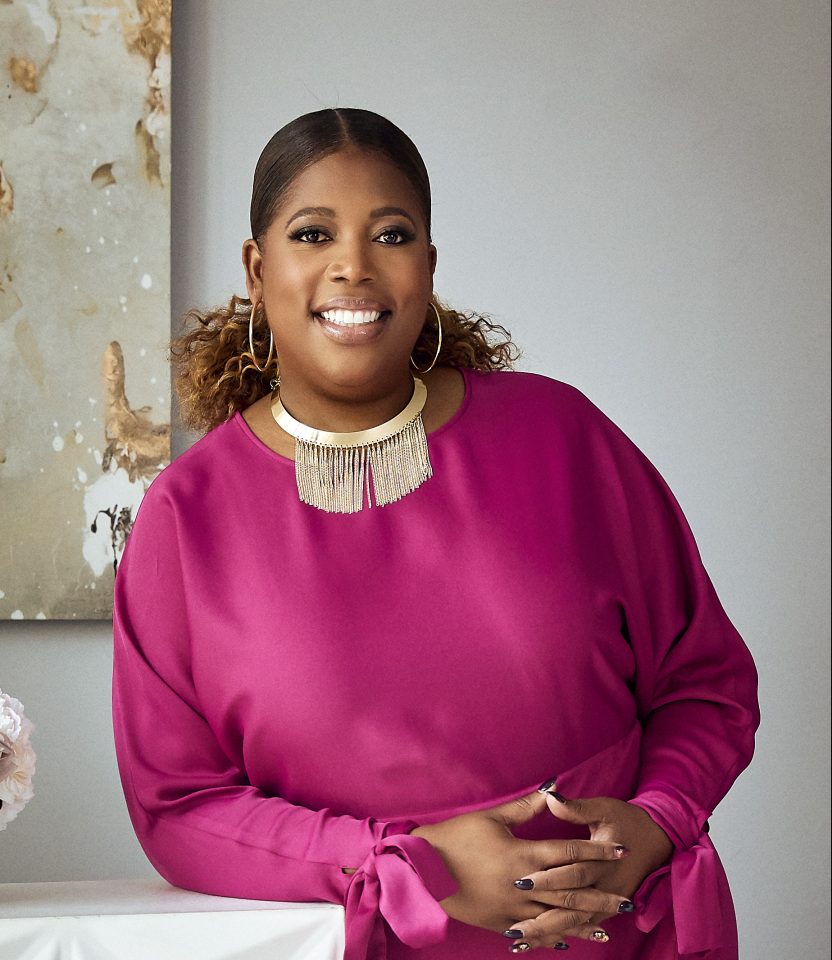 Shannelle Armstong-Fowler is a recognized leader in the retail and plus-size apparel space and founder of Haute & Co.™ Bridal, Illinois' first and only luxury boutique exclusively serving curvy and plus-size brides. She is also the star of "The Perfect Fit," a six-episode reality series streaming on PeopleTV that follows 12 curvy brides-to-be in search of the ultimate wedding gowns. 
As a Black woman, what do you consider your superpower to be? 
My superpower is compassion. Simply put, if I don't have compassion for my people. then who will? I understand their struggle; at times it is my struggle.
 Actively demonstrating compassion allows me to openly and authentically love my people for wanting and trying to do the right thing, while not demonizing those that were unable to. I was once told the most revolutionary thing we could do, is love one another, and I still believe that.
What thoughtful or encouraging piece of advice would you give to your younger self? 
Trust your gut. Know that everything will work out the way it is supposed to.
Why is it important for women of color to work in leadership roles and decision-making capacities? 
It is important for women of color to be in leadership roles and, most importantly, decision-making capacities because it sends a message to all sisters that [they] too can level up.
As a successful woman in business, what is your proudest achievement? 
My proudest moment was the day I opened my boutique. My heart swells when brides send me their wedding pictures and they love how they looked. It's a humbling feeling to know that you were a part of so many important moments for so many women.
How can our audience connect with you on social media?
Instagram: @hauteandco
Twitter: @Hauteandco