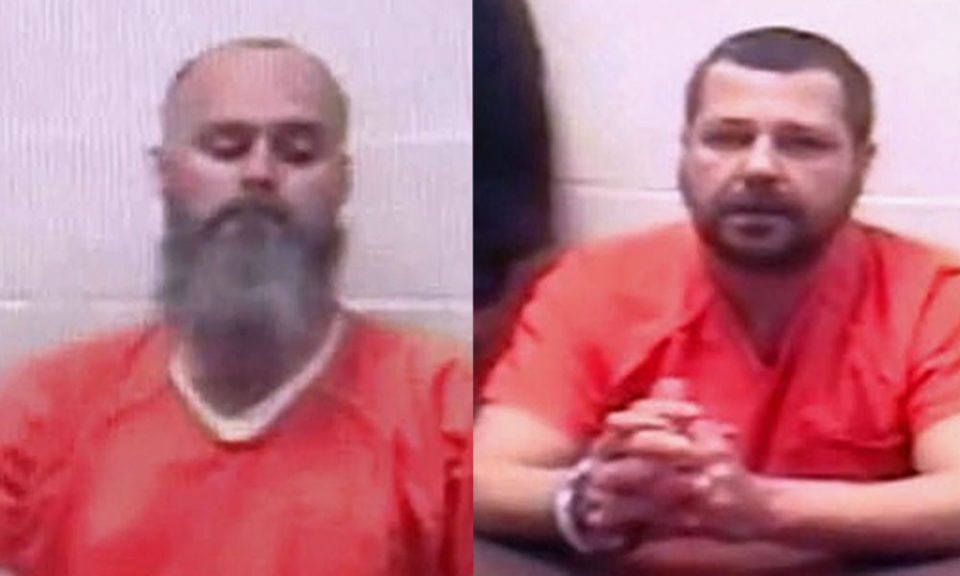 Two Ohio jail guards are now prisoners after a brutal assault was captured on CCTV. The incident occurred at the Cuyahoga County Jail in Cleveland, Ohio and shows inmate Terrance Debose, 47, fully restrained in a chair at the facility. Corrections Cpl. Nicholas Evan is in the room with Debose and is seen inexplicably turning off his body camera.
Less than a minute later Evan then viciously punches Debose multiple times in the face. Debose is helpless to defend himself from the brutal attack. When it seems that the unwarranted abuse is over, another guard identified as Timothy Dugan decides to get in on the action and also punches Debose in the face.
Debose is then left bleeding in a room for two hours unattended after the assault. According to news outlet Cleveland.com, Debose suffered a concussion as a result of the attack, which occurred on March 22, 2019.
The shocking video was just released by the Cuyahoga County Jail, after a series of denials about the assault and delays. Evans has been charged with felonious assault and faces up to eight years in prison if he's convicted. Dugan was charged with misdemeanor assault and both men have been charged with violating Debose's civil rights.
Despite the damning video evidence, the guards have pleaded not guilty to the charges. The Ohio Patrolmen's Benevolent Association is assisting with the defense of the two guards involved in the attack. Atty. Adam Chaloupka, an attorney with the organization, issued a statement which says in part: "While we can't run from the video, the evidence provided to us during the course of our defense does not appear to show serious physical harm to sustain a felony conviction in this case."
The attack on Dubose is one of eight incidents that are currently being investigated at the jail. The Ohio Attorney General's Office has an ongoing probe of civil-rights violations at the jail and has also charged former warden Eric Ivey and former jail director Ken Mills.
The video of Terrance Debose being beaten by guards can be seen below.