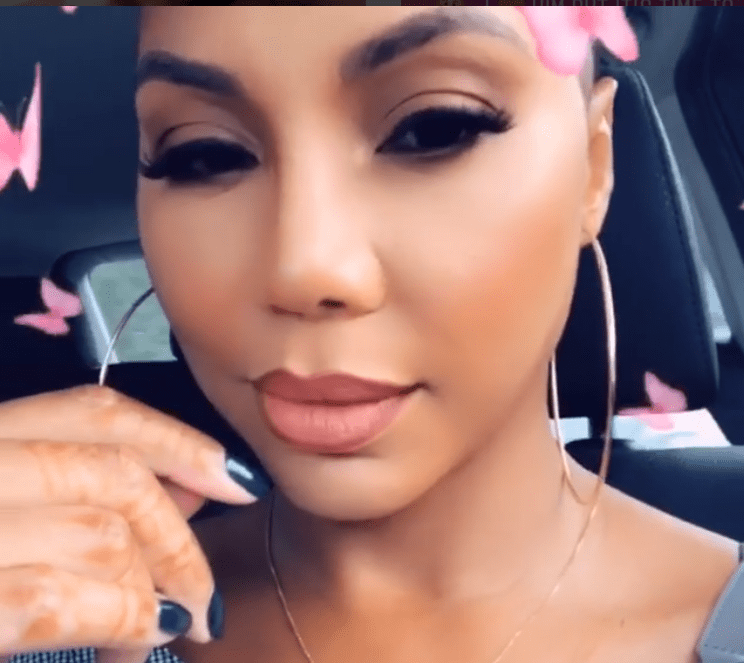 After years of acrimony, Tamar Braxton publicly apologized to her former daytime talk show co-hosts on "The Real" and showed contrition for her past behavior to her famous sisters and life coach Iyanla Vanzant.
Braxton, 41, words and accompanying video collage on Instagram came after some measure of introspection where she performed an autopsy of her famous blowups in previous years. The most notorious of these happened after she was terminated from "The Real" two years ago and when she bucked back viciously at Vanzant's corrective criticisms on "Braxton Family Values" in 2018.
"When all u know and felt is hurt. You hurt. Self inflicted and to others are included," she wrote on Instagram. "From my sisters, the ladies of the real, Iyanla, old and new Friends and whomever else I've EVER hurt, from being hurt, Please forgive me. (sic)"
The "Love and War" singer — the youngest of the Braxton sisters and well known for her histrionics and radical mood swings — intimated that she was often acting out while struggling to express herself.
"I didn't know love to show you love. Now I do thanks to my @david.adefeso 🌟," she told her 3.3 million Instagram followers.
As previously reported, Braxton blew up bridges behind her as she stormed away from "The Real," and there is no word whether the icy relations have since thawed.
None of "The Real" co-hosts has responded to Braxton's mea culpa as of yet, but one of her sisters showed appreciation for her gesture.
Towanda Braxton wrote in the comments section underneath the post: "Amazing… @tamarbraxton #healing#forgiveness #love Glad I can witness this… #keepmovingforward#kingladybug."