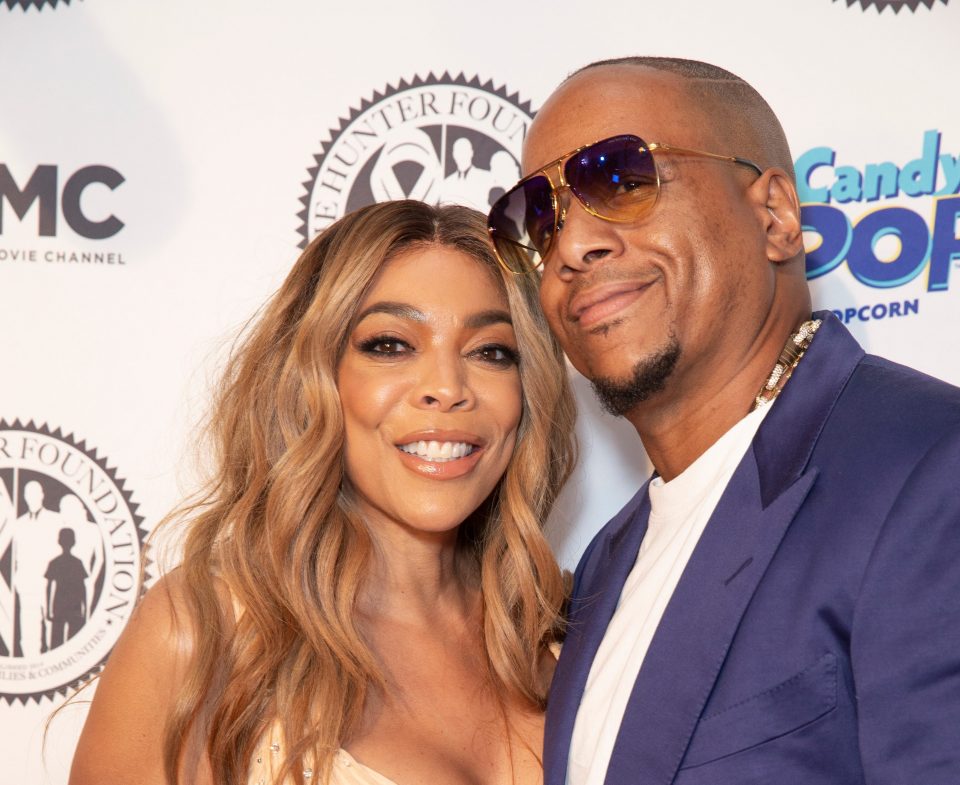 Even when the paparazzi began posting photographs of Wendy Williams' estranged husband with his alleged mistress, Sharina Hudson, the gregarious talk show host remained silent. Even when reports surfaced that Kevin Hunter paid for a home for Hudson to live in, Williams remained tight-lipped.
Even as more reports leaked out that Williams hired a private investigator to trail Hunter's movements with Hudson, she refused to speak on the matter. And when a blogger named Tasha K blasted the big news that Hunter's alleged side chick had a baby at a hospital in Philadelphia a few months ago, Williams did not address the issue.
Now, months later, after it's become clear that their marriage is in ruins and irreconcilable, Williams, 54, is flaunting her single-woman status. She told the paparazzi and TMZ more than once that she has ample dating options and plans to revel in her newfound freedom.
When TMZ caught up with the host of her eponymous daytime talk show, she was in the company of her reported new boy toy, Marc Tomblin.
And here's when Williams blurted out what most of America and the media already suspected but could not confirm with absolute certainty: that Hunter, 47, was indeed involved with 34-year-old massage therapist Hudson and that she gave birth to his baby back in April 2019.
"Look, my husband had a full baby with a woman he was involved with for 15 years … where I was cooped up only to be a show pony. Now, I'm living my life," she said according to TMZ.
Williams said she feels entitled to get in her fun now after years of reported infidelities, bullying and physical abuse from Hunter.
Her quick wit and sharp tongue has even returned, remarking to herself as she was photographed withdrawing a large stack from an area ATM the other day: "Oh my God, if cameras are there it will be, 'there she is giving him money.'"