Given the success he's realized as an actor, it's difficult to imagine Jacob Latimore doing anything else — until he begins to hum, that is. His silk-laden voice quickly reminds you that he was once on course to make his mark as a singer. If not for the world of cinema, international superstardom as an R&B singer would have almost certainly materialized, but the camera is equally in love with him.
The 22-year-old, who now plays the troubled teen father Emmit on Showtime's breakout series, "The Chi," recently released his sequel album
Connection 2
. A fitting follow-up to his musical return (
Connection
), the project finds an ever-maturing Latimore delivering the goods like he's been there the whole time.
Equally relatable on-screen, Latimore has established his star with blockbusters like Black Nativity, Ride Along, The Maze Runner and Detroit, proving his dexterity and building a concrete following to boot. Stepping into a wildly popular weekly series to play a character who's eerily similar to him was a no-brainer for Latimore and a joy to new fans.
"I think it's probably the most relatable character I've been able to dive into," he says of "The Chi" character Emmit. "He's a young Black boy [who] loves sneakers, loves women, the young lifestyle, just kinda young and wild. But there's an innocence to him as well and I feel like that is probably the most relatable part that a lot of people don't really know.
With his meteoric rise intact and still rising, we connected with Latimore for a Black Music Month exclusive where he candidly discussed film, music and the authentic weekly series his fans can't go without.
What is your guilty TV pleasure?
My guilty TV pleasure is … was "Breaking Bad" for a minute because I never caught up with the actual weekly episodes. All the episodes were out — so I was able to watch for like weeks and I stayed on it every day.
What is the best advice you've been given about your acting career?
To study different actors, be versatile in the roles I pick, the type of movies I pick and also learn all sides of film, not just acting. As an actor, you are in front of the camera, but the big play is going on behind the camera.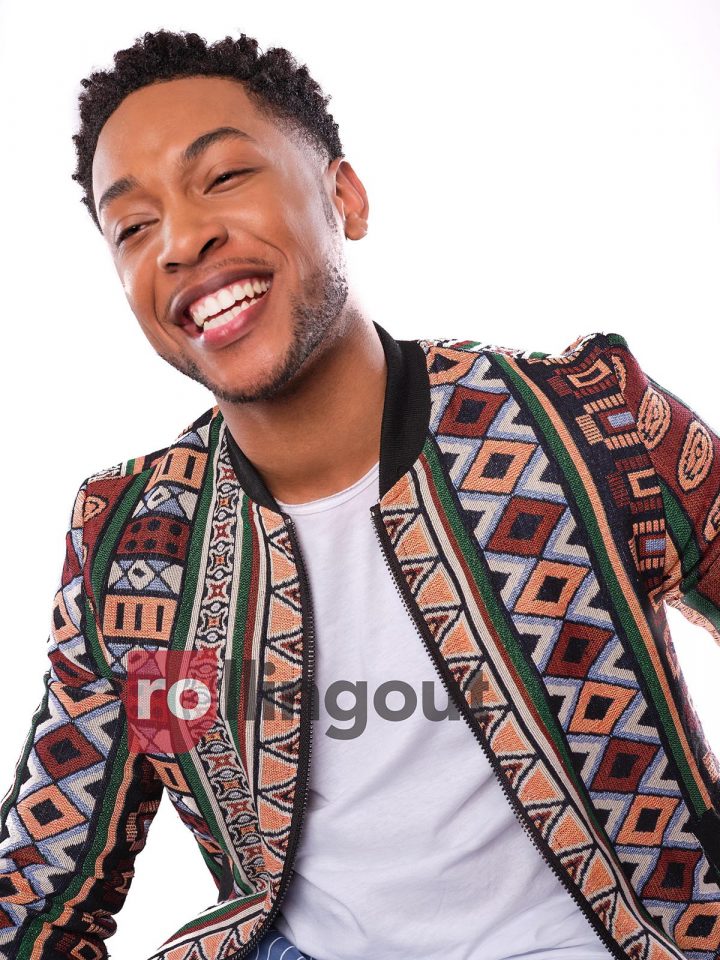 What are the similarities and the differences between preparing for a concert and preparing for a movie role?
If you are playing a performer for a movie, obviously you want to stay in the best shape possible. You want to be singing while performing, singing while dancing, learning those techniques that involve performing. But when you're diving into human experiences, [some] you've never been through before, it takes a lot of reading, spending time with people who [have gone] through that character's life experiences. … You may be playing a biopic of somebody's life, so you want to spend time with their family and just really dive into that person. Acting is when you are becoming a person outside of yourself.
Do you ever stream movies on the road or in your downtime?
[That's] definitely a thing. I'm always on the plane watching a new film. I feel like that's the best way I get to see different projects because I don't always go to the movies.
When you do stream on the go, do you it more to relax or is it for educational purposes?
When I watch a film, I should probably watch it for [an] educational perspective, but usually, it's just to chill, downtime, just to get my mind off whatever is going on in my life. I really just love entertainment. I love funny movies, sad movies, thrillers. It depends on the mood I'm in.
How do you decide which projects you want to take on?
I definitely like to choose projects that have some kind of controversial meaning to what's going on in reality. A film called Detroit, I did was a reflection of police brutality, that's been going on for many years. Now we [have] cameras and we can really see what's going on through social media. Taking projects like that on back-to-back can be draining as a human. [You spend] months at a time in this dark space, filming a project like that. So, I try to balance myself. Now I'm in a space where I want to do comedies and smile, show my personality, versus crying in every movie and being emotional … [but] I'll get back to the dramas.
Story by N. Ali. Early
Images by Antonio Dixon