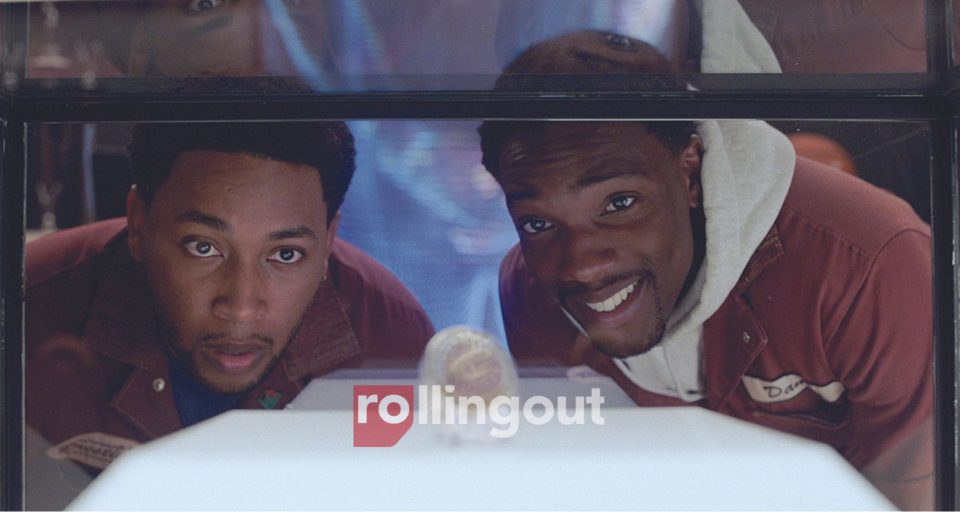 Hollywood has a penchant for chronicling teen angst and rites of passage, particularly in films that depict what happens when parents leave their progeny home alone. Blockbusters like Risky Business and Ferris Bueller's Day Off were certainly popular but lacked a Black perspective.
Reginald Hudlin brought the Black perspective to the silver screen in 1990's House Party, and he set a new standard for the high-jinks that unfold when teens have a house to themselves and no adult supervision.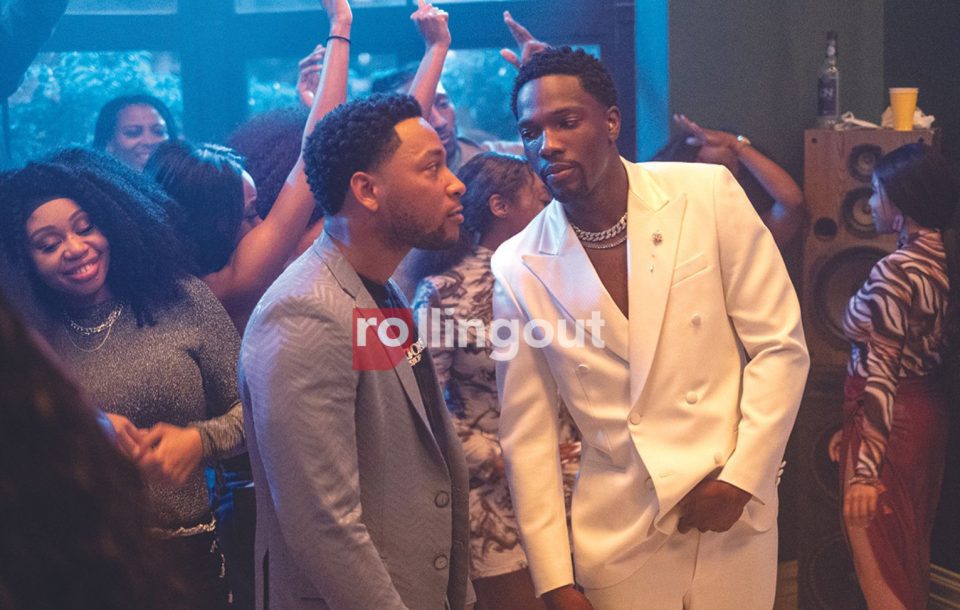 2023's reimagining, led by Tosin Cole (Till, "61st Street") and Jacob Latimore (Detroit, "The Chi"), pays homage to the essential feel-good elements while embracing new energy. Directed by Calmatic (White Men Can't Jump), the common thread of brotherhood, friendship and partying remains, and those themes allowed Cole and Latimore to take a momentary departure from the heaviness of their most recent dramatic roles.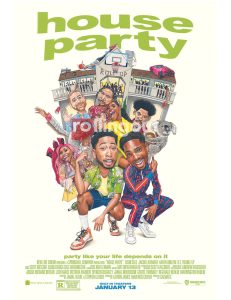 Speaking to rolling out ahead of the Jan. 13 premiere, Cole and Latimore appear to be at ease and excited. Grateful for the opportunity to spread their comedic wings, the conversation turns to the importance of paying homage to the original while adding their modern flavor.
The original House Party is a huge part of American Black film culture. You were born here in the U.S. but raised in London. When did you watch it and did it have the same impact on the culture?
Tosin Cole: I watched it, and I was born in America. So when I first watched House Party, I was definitely in the States, for sure. But from the perspective of an English person I can speak to, like friends and families, we watch everything. Everything that comes out that's Black, and it's successful or even not successful, we get over here. We see ourselves [in] that as well.
You both are involved in some heavy projects. What does a film like House Party fulfill within you that your more dramatic roles don't?
Jacob Latimore: House Party was a way for me to show more of my personality and colors as far as just not reaching too far for myself. … And that gave me that confidence. I'm not trying to remake any 90s project. Like, I want to keep those same themes and familiar elements but bring us to it and have fun with that in that way.
The two of you met in Chicago long before House Party was cast and set for production, giving some insight into the seamless chemistry you had on camera. How did you meet?
TC: It's so funny, life is crazy. When I was in Chicago filming "61st Street," I met Jacob. He wasn't cast at the moment. We just met [casually], "oh, you're in Chicago, I'm in Chicago, we have a mutual friend let's meet up." Then he was cast. So I felt like because we met before, and we spent time together before, it was already fun that we really had that rapport.
JL: Well, originally, I auditioned maybe a year before. And I believe they actually ended up going with someone else. … And [then] I got a call. … And then the first thing I asked was "who else is in [it]?" And the [team] says, "Tosin Cole." I'm like, "I just met Tosin." The chemistry … I felt, was already going to be there. And then when I read the script again, I was like, this is fresh, this is new, this is fun.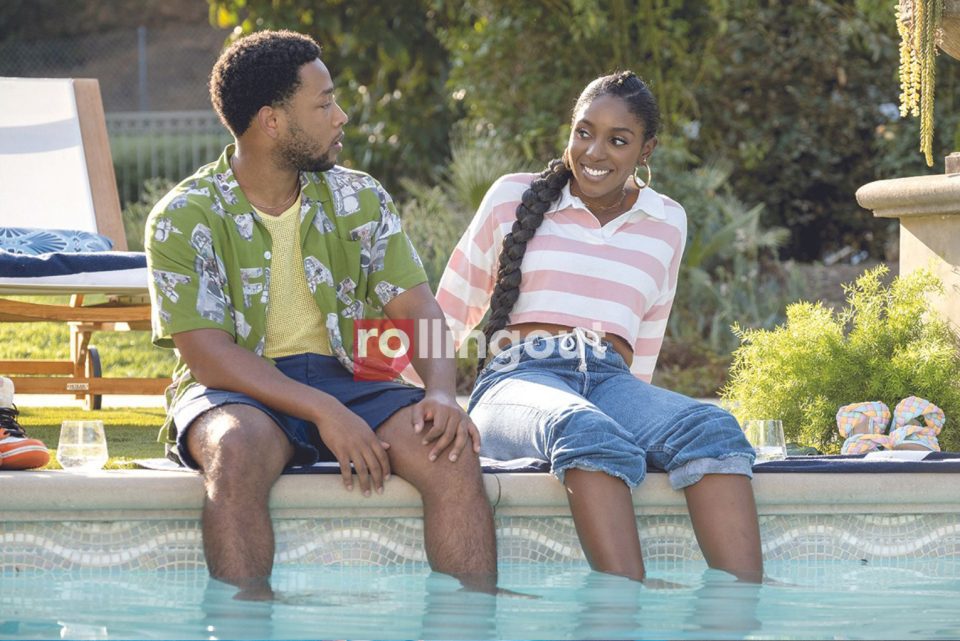 The party itself is like a character. What did that day look like on set?
JL: In most party scenes, [they] cut out the audio, and then we mime the music. So the energy is off. We had to keep the energy alive. We got to feel the energy, and we got to make it look real.
[There are] a lot of moving parts. You got a bunch of extras, you got Steadicam choreographing their moves to follow us, and we try to make sure certain words get out and make sure certain words are clearer than others.
The amount of star power packed into the film is vast. With that many people there, can you connect one-on-one with anyone?
TC: I remember saying thank you to that. [I said] "Yo, man, thanks for being here. Respect." He's like, "Nah, man. This yo set, bro. I'm here with you. This is yo s—." I was like, "Snoop gassing me up, let me pop my collar!"
The first time you see [the dream] firsthand and work with these people, it makes you elevate. It makes you dream a bit bigger.
Images by Byron Nickleberry, Ron Batzdorff
Images courtesy of Warner Bros. Pictures Copyright: © 2022 Warner Bros. Ent. Inc. All rights reserved.
Directed by Calmatic, House Party was written by Jamal Olori and Stephen Glover ("Atlanta") and produced by LeBron James and Maverick Carter of The SpringHill Company. The cast includes Tosin Cole, Jacob Latimore, Karen Obilom, DC Young Fly, Scott Mescudi. Executive producers include Reginald Hudlin, Warrington Hudlin, Spencer Beighley and Jamal Henderson.