DJ Khaled and other stars poised to conquer 2017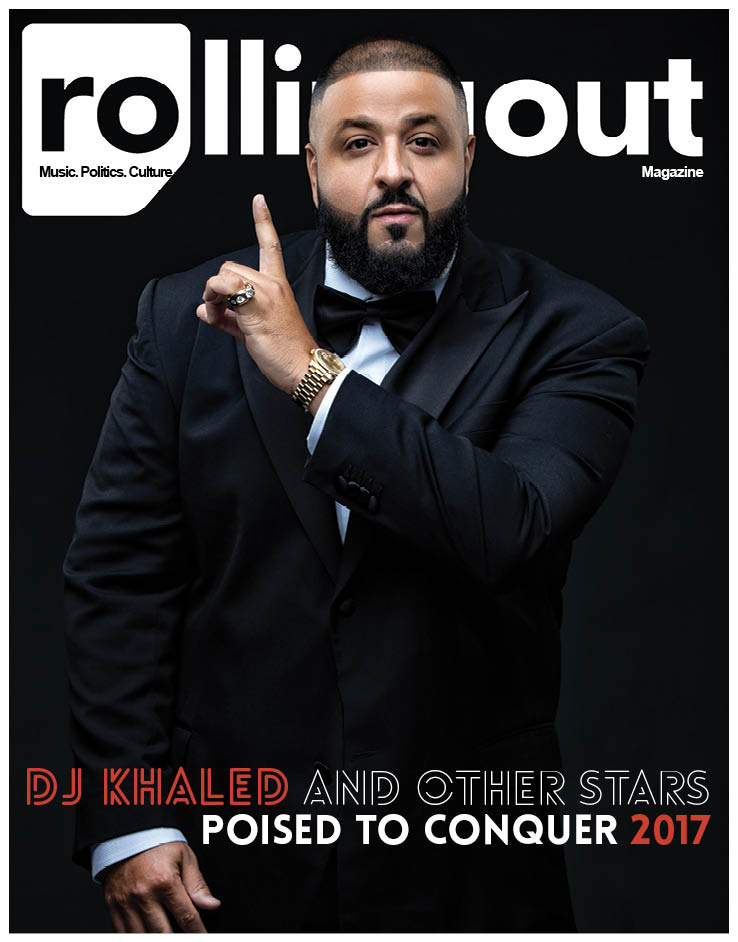 As we rapidly approach the midway point of 2017 at a pace that can only be rivaled by growing impeachment talks (thank you baby Jesus!), it's time we took a small step back to gain some perspective. There will always be stories circulating that will undeniably grab our collective attention. I mean, how may times in our lifetime will Beyoncé be growing two mini Jay Z's in her belly at the same damn time?
Not many, my friend.
But that unicorn of a scenario aside, there is a growing list of impressive people who are out here absolutely killing it, who deserve a lot more attention for their yeoman's work in 2017.
I've started a list below, and welcome your input (just don't blow it this time … we all remember what happened the last time we all got a chance to weigh in on a major national decision).
DJ Khaled
Why He Matters: The moment I knew that DJ Khaled was officially "a thing" was when my grandmother asked me, "hey, have you ever heard of this funny guy named DJ Khaled?" Uh, yes, grandma. But he's much more than a funny guy who chronicles his every waking move on social media. DJ Khaled is officially a hit maker, whose self-belief has turned him into an irresistible force in pop culture.
Amber Stevens West
Why She Matters: She's never just been a pretty face. And for the remainder of 2017, Amber Stevens West appears poised to further cement her status as a talented leading lady. With the return of the critically acclaimed breakout hit "The Carmichael Show," as well as her return to the big screen in multiple vehicles, we will be hearing a lot more from West in the coming months.
Trevor Jackson
Why He Matters: We first began to take notice of Jackson's immense talent during the sophomore season of "American Crime." But with the release of the Netflix hit "Burning Sands," and the announcement of Jackson being a major player in the Yara Shahidi spinoff "College-ish," things are nicely lining up for this to officially be his breakout year.
Dreezy
Why She Matters: Has there been another female rapper to release music this calendar year and go platinum? The answer is no. So why hasn't Dreezy been given the recognition that she deserves? Your guess is as good as mine.
Jacob Latimore
Why He Matters: A new film (Sleight), and a new album (Connection), only begin to tell the story of why we should all be paying more attention to Jacob Latimore. As quiet as it's kept, Hollywood may be grooming him to be the next big thing. The Milwaukee native seems up for the challenge.
Ludacris
Why He Matters: Sure, the latest installation of the Fast & Furious franchise has already earned enough money to purchase a third-world country through foreclosure, but that is just a small part of why you should pay attention to what Luda is doing in 2017. From an infectious new single ("Vitamin D"), to his role in "Fear Factor's" television revival, the effect of Luda in 2017 will be felt for months to come.