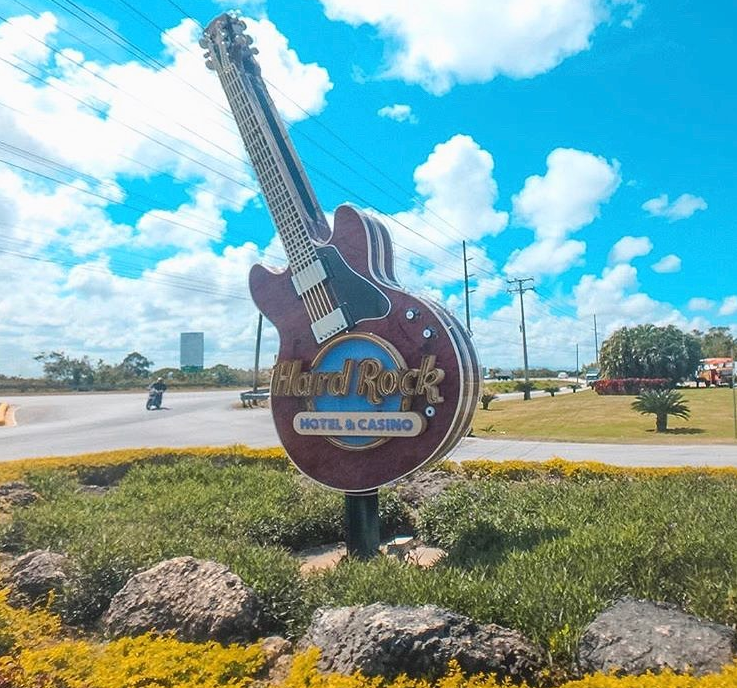 Two large groups of vacationers from Oklahoma that took recent trips to the Dominican Republic became violently ill, according to Yahoo Lifestyle and Yahoo Entertainment. 
Yahoo Lifestyle reported that Deer High School graduates in Oklahoma, along with some of their parents, took their senior class trip on June 8. At least six of them became ill after eating at a Japenese restaurant inside the Hard Rock Hotel & Casino.
Yahoo Entertainment said that 47 of the 114 music fans who traveled to see musician Jimmy Buffett in April became "violently ill" and could not even leave their hotel rooms. Some, the publication stated, still do not feel normal months later. They were, according to People magazine, staying at the Hotel Riu Palace Macao in Punta Cana in April. The news is just being released after the string of deaths and serious illnesses in the Dominican Republic became public.
"We went [to Hotel Riu Palace Macao] for the week — some longer, some shorter," Dana Flowers told People magazine.
Flowers acted as the travel agent for the adult group going to see Jimmy Buffett. "We were enjoying the beach and the pool, and about three or four days into the trip we started hearing about people getting sick," Flowers said. "They were getting diarrhea, vomiting, dizziness, headaches."
Flowers added that he also became very ill during the trip, losing 14 pounds in 19 days. "It was some of the worst sick I've ever been, and I don't normally ever get sick," he said.
Liz McLoughlin was one of the chaperones for the Deer High school graduating seniors. She told television station KOTV that her daughter, Libby, was one of the six students who got sick.
"We just don't know what is happening. Is it the water? Is it the ice? Is it the food? Is it the food handling? Is it the pesticides? We have no idea what's going on," McLoughlin told the station.
Another student told said the six who were very ill were transported to the hospital and hooked up to IVs to rehydrate. They also were given antibiotics and anti-nausea medication.
Hotel Riu Palace Macao defended itself in the following statement obtained by People magazine: "We are aware that three guests staying last April at this hotel and coming from the same group … were attended by a possible case of gastroenteritis in our doctor's office. These events occurred after an external activity of this group outside the hotel, so we cannot determine the exact origin of the stomach upset. … No more similar cases were registered by other guests during the indicated date above."