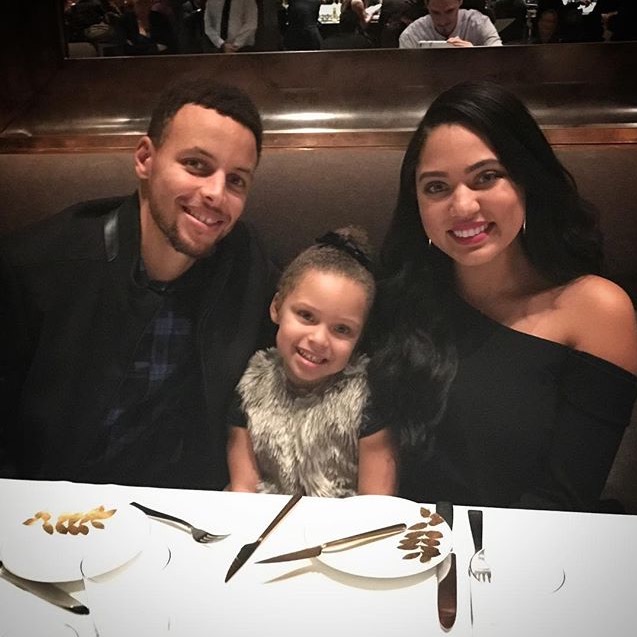 While on "The View" to promote her new ABC show "Family Food Fight," which debuts on July 11, Ayesha Curry discussed how hard it was adjusting to life in the South during the prime of her adolescence due to her mixed heritage and nationality.
Ayesha Curry, 30, the wife of NBA superstar Steph Curry from the Golden State Warriors, has created numerous controversies with her filter-free comments during interviews the past few years.
On "The View," the mother of three, TV show host, author and culinary expert took the Black community to task for hounding her and not embracing her during her high school years when she moved from Canada to North Carolina at 14.
Her mother, Carol Alexander, is of Jamaican-Chinese descent while her father, John Alexander, is of African American and Polish descent. She said Blacks in the States judged her much more harshly than she ever experienced in her hometown north of the border.
"Growing up in Toronto, I was Black. I'm a Black woman," Curry said. "I moved to the south, to North Carolina, right at the start of high school, so at 14, and there it was like … who do you choose?"
Curry added that when she was in her Canadian homeland, "I always loved every part of me." But in North Carolina, she said she had to choose sides.
"It seemed like my own community didn't want to, like, wrap their arms around me and embrace me," Curry said. "That kind of hurt."
She said the Black community has to be more accepting of the varying shades of African-descended people within the color spectrum.
Some fans took shots at Ayesha Curry for adopting a victim's stance instead of studying the reasons Blacks behave this way in the first place.
One commenter under the YouTube post said: "She is so determined to vocalize her insecurities about the black community. but why isn't she saying anything about jim crow laws … and systematic oppression?"
Another responder added: "There is nothing wrong with being mixed. Ughhh she is so annoying."
Check out the Ayesha Curry interview on "The View" below.
https://www.youtube.com/watch?v=lt8LSxbcUfw