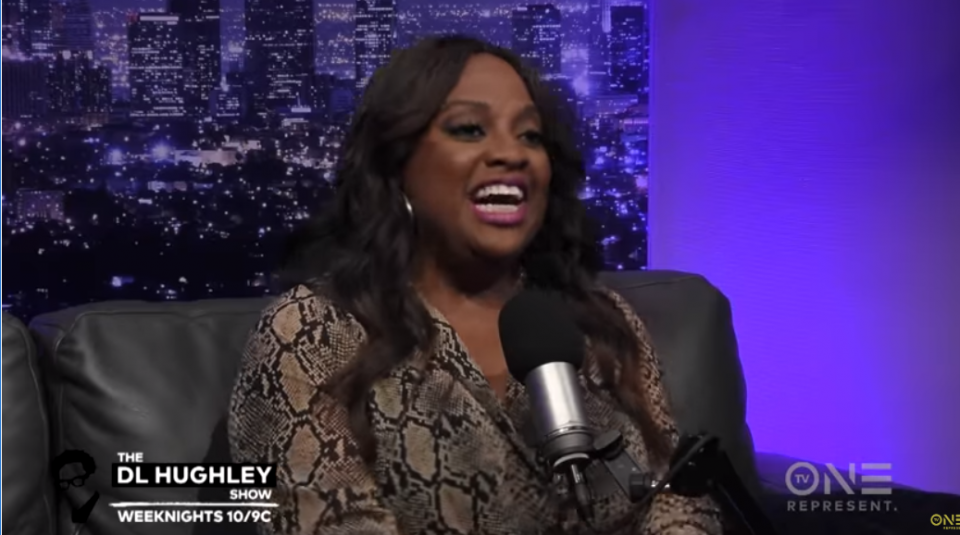 Comedienne Sherri Shepherd dissected her marriage to her "sorry" ex-husband on the "D.L. Hughley Show," saying she was a lonely, lustful woman who was obsessed with having sex, and that's why she decided to tie the knot.
Before walking down the aisle, Shepherd claims she was practicing abstinence due to her adherence to Christianity. She had few prospects in New York during her tenure as a co-host of "The View," and that's when actress Niecy Nash introduced Shepherd to her future husband Lamar Sally.
Shepherd went through with the wedding despite intense opposition from several celebrity friends, including Hughley, Whoopi Goldberg, Barbara Walters, Steve Harvey and Kim Whitley. Goldberg reportedly even refused to even go to Shepherd's wedding because she despised Sally that much.
Worse, once she was married, Shepherd admits she barely had the sex that she had yearned for years to get.
Shepherd further claims that she was tricked into having a surrogate for their son, Lamar Jr., and now she has to come out of pocket to the tune of $4,500 a month in child support, TMZ reports.
Listen as Shepherd goes in on her ex-husband during her stop at TV One's "D.L. Hughley Show," and then check out Sally's impassioned rebuttal afterward.
Sally said he is fed up with being demonized and mocked by Shepherd in national interviews, TV shows and stage routines. Plus, Shepherd has done much to blackball him from writing jobs in the entertainment industry, he claims.
"I will not have you lie that the only reason you married me and brought our son into the world was because you were lonely or horny. We had a good marriage, and our son was conceived out of love from both parents," Sally declared in a statement obtained by TMZ. 
Sally further admonishes Shepherd about spewing mistruths and traumatizing their young son.
"Go back to therapy and work on the real issues that is plaguing you and leave us alone … and stop beings so bitter. I'm praying for you," he concluded in the statement, according to TMZ.