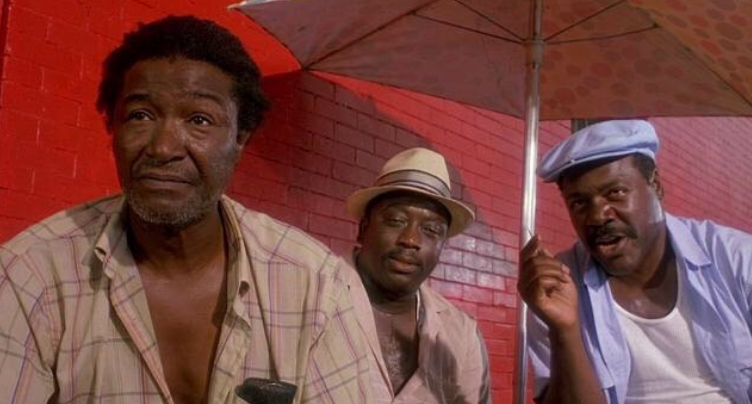 Veteran actor Paul Benjamin, who is best known for his role in the classic Spike Lee film Do the Right Thing, has passed away, according to a post on Lee's Instagram page. He was 81.
Eurweb was the first national outlet to take notice of Lee's IG post on Tuesday, July 2, 2019. The cause of death has not yet been revealed and was reported by Lee, who cast Benjamin as DL, one of the three memorable cornermen in the super-charged film about the racial powder keg in Brooklyn, New York, in the late '80s.
The timing of Benjamin's passing is significant because it came just two days before the 30th anniversary of the seminal film that created quakes in America and launched or greatly elevated the careers of many actors, including Lee, Danny Aiello, Samuel L. Jackson, Martin Lawrence, Bill Nunn, Rosie Perez, Giancarlo Esposito, Lee's sister Joie Lee, John Turturro and comedian Robin Harris. Do the Right Thing also introduced a new generation to the legendary couple Ossie Davis and Ruby Dee.
Benjamin, the youngest of 12 children, was born to a Baptist preacher, the Rev. Fair Benjamin, and his wife, Rosa Benjamin, in Pelion, South Carolina, at the tail end of the Great Depression, according to the International Movie Database.
Benjamin began his career in the 1960s playing bit parts in major and minor films, such as Midnight Cowboy and Escape from Alcatraz. His profile rose incrementally with his performances in the TV versions of I Know Why the Caged Bird Sings and Gideon's Trumpet in 1979 and 1980, respectively, according to IMDb.com.
Beginning in the 1980s, Benjamin starred alongside legends of the screen and stage, such as Richard Pryor in the heartbreaking military drama Some Kind of Hero in 1982; Barbara Streisand in Nuts in 1987; Clint Eastwood in Pink Cadillac in 1989; Robert Townsend in The Five Heartbeats in 1991; Bill Duke in Hoodlum in 1997; and John Singleton in the searing thriller Rosewood in 1997.
But it was his D.L. character alongside Faison and Harris as the trio probed race relations in Lee's Do The Right Thing that Benjamin was seen at his best and most memorable.
And as Spike Lee and the entire Black Brooklyn community celebrate the 30th anniversary of the iconic movie, Benjamin will be sure to be memorialized for his contribution to Black movie fare.
Below is an interview Benjamin conducted with Harold Hudson Channer in the mid-1990s.