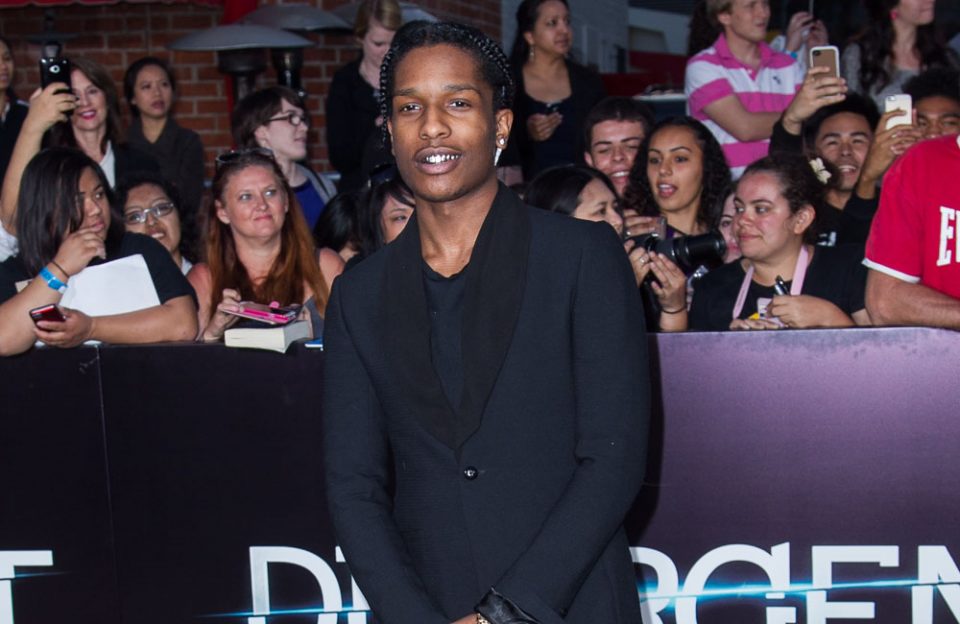 A$AP Rocky, who has spent three weeks in reportedly deplorable jail conditions in Sweden, has learned that he could possibly face more years in confinement after being officially indicted by prosecutors in Stockholm.
Swedish prosecutors have charged the 30-year-old "Purple Swag" emcee, along with two of his unnamed associates, with one count each of assault and actually causing bodily harm. The incident was caught on camera in a videotaped beatdown of a fan on May 30, 2019, according to the New York Times and TMZ.
Daniel Suneson of the City Public Prosecution Office notified the media of the decision that TMZ predicted last week was going to come down like a hammer on A$AP Rocky.
"I have today commenced criminal proceedings against the three individuals suspected of assault causing actual bodily harm, having come to the conclusion that the events in question constitute a crime … despite claims of self-defense and provocation," Suneson wrote in a statement that was obtained by TMZ and the NYT.
A$AP turned himself into Stockholm police on July 3, and has not seen the light of day since, despite pleas and efforts to negotiate his release from the likes of Snoop Dogg, Kanye West, Kim Kardashian, the U.S. State Department and the White House. A$AP Rocky and the two other men charged will remain in confinement until the trial, which TMZ said will take place within the next two weeks and is expected to last three days.
In one of the videos posted online, it appears that A$AP Rocky, born in Harlem as Rakim Mayers, was trying to avert a violent confrontation with two aggressive male fans who were relentlessly following them. A$AP Rocky, in particular, can clearly be heard on the video futilely imploring the men to walk away, adding that he did not want to go to jail. After one of the two men repotedly hit A$AP Rocky's bodyguard with a set of headphones, he was flung to the pavement and beaten by A$AP and his crew.
Prosecutors in Sweden, however, said the video only tells part of what precipitated the brawl.
"I have studied the videos made available to the inquiry," Suneson said in the same statement, according to NYT and TMZ. "It is worth noting that I have had access to a greater amount of material than that which has previously been available on the internet. In addition to video material, the injured party's statements have been supported by witness statements."
The injured man will not be charged.