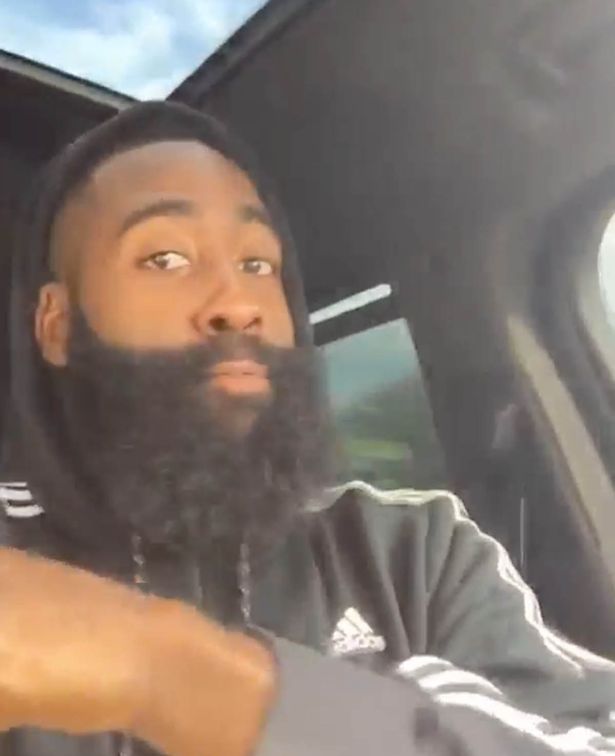 Jordyn Woods and Khloé Kardashian must have similar taste in men because the 21-year-old socialite and Instagram model was seen partying with another one of Kardashian's ex-boyfriends.
Woods, 21, was captured on camera shaking and dancing in front of Houston Rockets superstar guard James Harden, 29, the man Kardashian dated for months before she met and fell in love with another NBA baller, Tristan Thompson.
This comes just six months after Woods was partying too hard with Thompson at a party the Cleveland Cavaliers star hosted at his Los Angeles-area home in February. There, the kiss heard around the world between Woods and Thompson, sent shockwaves reverberating through pop culture and was deemed the final straw in the Kardashian-Thompson relationship. Soon thereafter, Kardashian broke things off with the NBA center and Woods was dismissed from Kylie Jenner's multimillion-dollar mansion.
This wasn't the first time that Woods, 21, and Harden have "hung out," and "Jordyn allegedly told friends Khloé was cool with it." However, Khloé supposedly "never even knew about it," TMZ stated.
Check out the video of Woods dancing with her derriere in proximity to Harden's head inside the packed Belle Station Pub in Houston, and then ask yourself if this is a coincidence or not.
https://www.youtube.com/watch?v=hNgP3RmGAFk