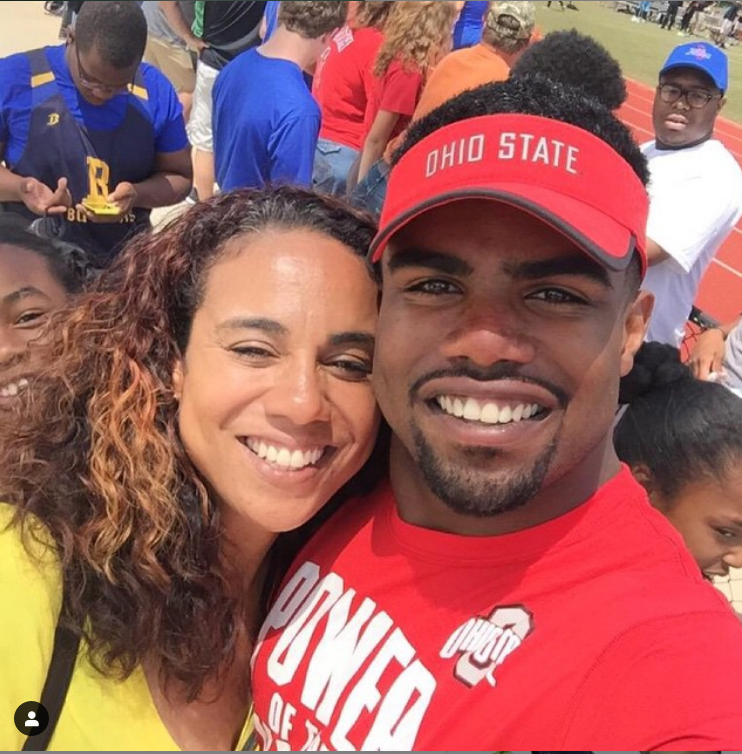 The Dallas Cowboys have been accused of orchestrating a cover-up involving star running back Ezekiel Elliott in the aftermath of a major car accident more than two years ago, a Texas resident says in a $20 million lawsuit.
Ronnie Hill says in court documents obtained by TMZ that Elliott rammed his GMC Yukon Denali SUV into his BMW 750 while en route to his football practice in suburban Dallas in January 2017.
Hill claims to have sustained injuries as well as $33,000 worth of damage in the Frisco, Texas, wreck that required a tow truck to separate them.
The man also accuses the Frisco Police Department of being in on the cover-up, saying in his court documents that the Cowboys "conspired with the Frisco Police Dept. to cover up the severity of the accident to assure that Elliott's health would not be placed in question before their playoff game."
"If anyone had actually reported the impact of the accident and had Elliott been examined he would have most likely been placed in concussion protocol and out for the Dallas Cowboys upcoming playoff game," Hills says, according to TMZ.
Hill also said the Cowboys assured him that he would be taken care of but failed to follow through with that vow, and now he wants compensation — and then some — in a court of law.
His lawsuit will undoubtedly send major shockwaves through the Cowboys organization. Elliott, who was mostly a model citizen during Ohio State's college championship run, has been entangled in one legal matter after another since he was drafted in the first round in 2017. But he has also been the most productive back in the NFL since joining the team.
Pundits say this will negatively impact Elliott's negotiation power. He reportedly is holding out from practicing in training camp in hopes of a restructured contract that would pay him in the neighborhood of $15 million a year. He now makes around $5 million annually.