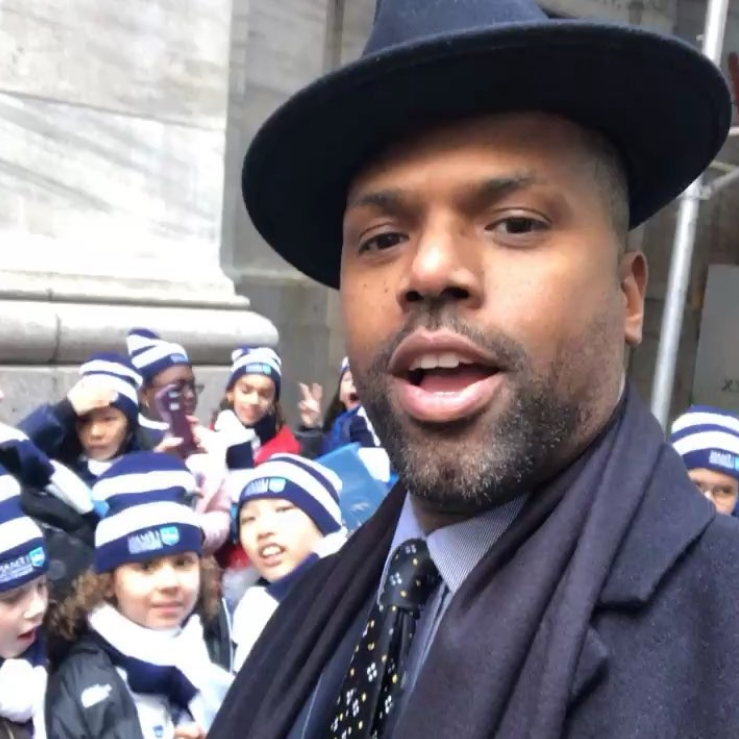 A.J. Calloway has been forced out as the co-host of the popular entertainment news show "Extra" after 14 years following an internal investigation into his alleged sexual assault of several females.
"The Company has investigated the claims made into Mr. Calloway's conduct and he and the Company have mutually agreed to part ways," Warner Bros. said in a statement obtained by Deadline.
According to The Hollywood Reporter, Warner Bros. decided to take decisive action against Calloway just as THR was about to publish a story regarding several women accusing him of sexual misconduct. Three of the women accused Calloway of rape in California, New York and New Jersey between 2003 and 2013.
One woman, author and domestic violence activist Sil Lai Abrams, had filed a police report accusing Calloway of sexual assault in 2006 and he was subsequently arrested. But the case was eventually dropped on "procedural grounds," THR reported.
Calloway, 44, who hosted BET's popular "106 & Park" until 2005, helped "Extra" earn two Emmy Awards for Outstanding Entertainment News Program in 2014 and 2016.
But Deadline reported Calloway was suspended with pay by Warner Bros. in February 2019 after the company, which had already conducted an internal probe from one woman's claim, learned that additional women made allegations against Calloway and decided to expand their investigation.
At the beginning of the overall probe late last year, the company said it began an internal review "to determine whether there had been any misconduct by Mr. Calloway on Extra and whether any employee of the show had been the victim of any such misconduct," Warner Bros. said in a statement in January. "To date, we have found nothing to suggest that Mr. Calloway has ever engaged in workplace misconduct.
Their stance changed in February after the Daily Beast published a story where two more women accused Calloway of rape, stating: "In light of additional allegations brought to our attention, we are expanding our ongoing inquiries, and Mr. Calloway has been suspended pending further review. We take such allegations very seriously and are committed to doing everything we can to ensure a safe and inclusive workplace for all of our employees."
Neither Calloway or Warner Bros. were available for additional comment.