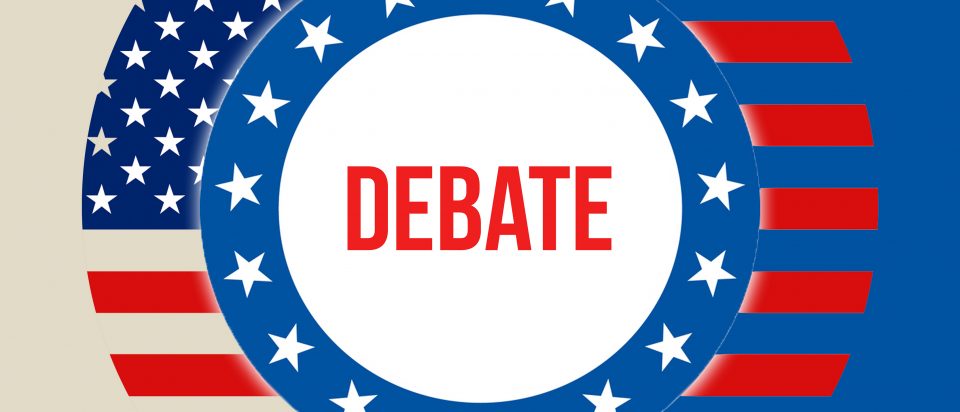 Mayor Bill DeBlasio's statements regarding his position on NYPD's stop-and-frisk policy sparked a flame of contention that has existed between the mayor and citizens of the city of New York, for BeBlasio's refusal to terminate the officers responsible for the murder of Eric Garner, most notably Daniel Pantaleo.
DeBlasio's refusal to fire the officers is an endorsement of this sickening culture and behavior in law enforcement that tells police it's OK to kill Black people. The fact that he is a Democratic presidential candidate is frightening.
At the conclusion of DeBlasio's speech, Tamika Mallory, activist and co-president of the 2019 Women's March, alongside fellow activists  Angelo Pinto, Mysone Linen, Kirsten John Foy and Linda Sarsour, seized the opportunity to express their disdain with the treatment of Black people in America, the senseless and unnecessary killings of Black men at the hands of police officers, and the lack of punishment or equitable treatment of the murderous officers.
News accounts have portrayed the protesters as disturbing candidate Cory Booker's speech, however, Mallory's account of what went down was a little different. Mallory's team began chanting "Fire Pantaleo!" at the conclusion of DeBlasio's statements and continued to enjoy the debate. A security officer informed them they could stay as long as they weren't disruptive. It wasn't until multiple candidates later that a Detroit police officer produced his cuffs and forcibly removed them from the event. As they were being removed, they began chanting "Fire Pantaleo" again.
Booker was not offended by the disruption, in fact, he fully supported the peaceful protest taking a stand against DeBlasio, addressing Mallory and her team, stating "That's how change is made!" Even DeBlasio acknowledged them, but he certainly didn't address the underlying concern.
America is supposed to be this democracy but whenever citizens act in a way that demonstrates principles of democracy, they are reprimanded, criticized, stigmatized, even injured or murdered. Mallory was well within her rights to be in attendance at the debate and her decision to speak out during a break in the event was also a legal assortment of her First Amendment right to freedom of speech.
And this isn't even about democracy, because that's how the media will redirect you from the real issue. No, this is about injustice. This is about racism. This is about the inequitable and harsh treatment of Blacks in this country. This is about White police officers getting away with the murder of black people and exerting unnecessary power and control. This is about the sanctioned genocide of Black people. And Mallory's team is at the forefront of the war against it.
"The only people who will save Black people are Black people committed to honoring and elevating Black people. Being Black isn't enough. But being Black and intentional and honorable will move mountains." –Angelo Pinto
The organizing collective will not stop pursuing justice until freedom from police violence is secured. #UntilFreedom