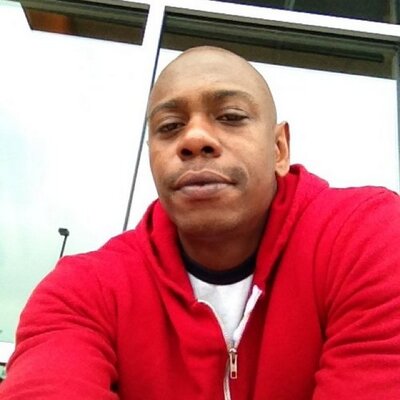 Dave Chappelle will soon add the coveted Mark Twain Prize for American Humor to his growing list of honors and recognition.
Chappelle will receive the award at the Kennedy Center in New York in October. As the 22nd recipient, Chappelle will join an elite list of the world's funniest comedians, performers and authors. Past winners include Richard Pryor, Eddie Murphy, and Whoopi Goldberg.
Kevin Hart, John Legend, and Tiffany Haddish are among those who will honor Chappelle for his stand-up and sketch comedy success.
Chappelle has been raking in the awards in recent years. The comedian adds the Mark Twain Prize to his trophy shelf of two Grammy awards and two Emmy awards. His most recent win, an Emmy, came in 2018 for stand-up special "Equanimity." In 2017 Chappelle won the Emmy for Outstanding Guest Actor in a Comedy Series after hosting "Saturday Night Live."
The first Mark Twain Prize recipient was Richard Pryor in 1998. Winners are selected by the Kennedy Center for the Performing Arts based on their impact on society, similar to legendary writer Mark Twain.
Chappelle revealed this week that his appearance in the award-winning film A Star is Born was the result of Bradley Cooper's insistence. In fact, Cooper flew to Chappelle's home in Ohio and then proceeded to call him every other day. Chappelle ultimately took the role but says he didn't read the script ahead of time.
In a slumping season for Broadway, Chappelle's 'In Residency on Broadway' performances garnered $3M dollars in sales for a mere 10 performances.
Chappelle will receive the Mark Twain Prize on October 27 at the Kennedy Center. The ceremony will air on PBS on January 6.