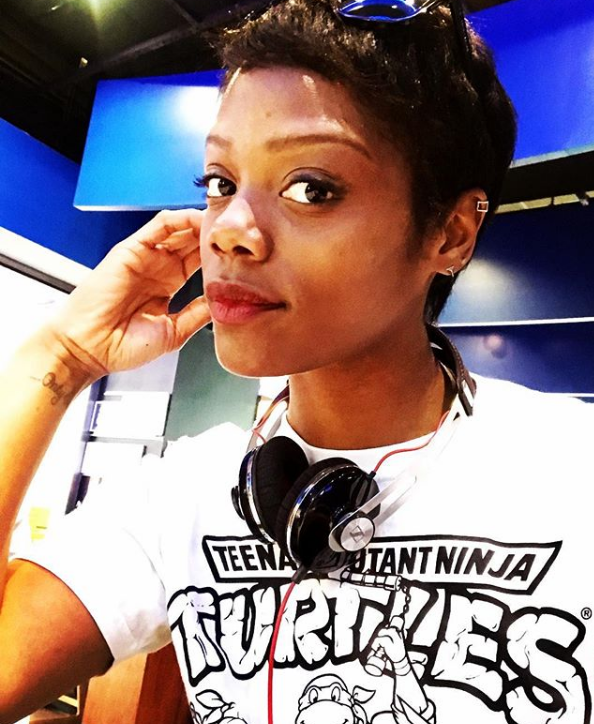 "The Rookie" actress Afton Williamson's dream of becoming a Hollywood starlet on a major TV show degenerated into a nightmare on the set of the drama series.
Williamson said she finally stormed off the set and quit after she allegedly endured racism and sexual misconduct that went ignored by top brass.
Williamson opted to use Instagram to let fans know why she will be conspicuously absent from season two of the hit show. She outlined several allegations of bullying and foul comments by the hair department.
"I will not be returning for Season 2 of 'The Rookie.' I owe it to you my amazing fans to share the Truth. Throughout the filming of the pilot, I experienced Racial Discrimination/Racially Charged inappropriate comments from the hair department and bullying from Executive Producers," the actress began in a very long Instagram soliloquy.
Fans of the ABC drama got familiar with Williamson playing the role of training officer Talia Bishop on the show. She was paired with Nathan Fillion's character, John Nolan, who joins the Los Angeles Police Department as a rookie in his mid-40s.
Williamson talked about what she had to endure daily on the set.
"During the season, it continued along with Sexual Harassment from a recurring guest star and the racist commentary & bullying from the Hair Dept. Head (that) escalated into Sexual Assault at our Wrap party. The Sexual Harassment though reported directly to the Showrunner/EP remained undocumented and was not reported to HR as promised. The Hair Dept. Head was fired ONLY after the sexual assault and NOT for an entire year of outward racism/racially charged language and bullying behavior in and out of the Hair and Makeup trailer," she wrote.
The actress continued to reveal the proper HR protocol was never followed after she continuously complained. Williamson was only asked once to participate in a meeting to discuss her allegations and have an official investigation conducted. It quickly became apparent to Williams that the showrunner had not adequately reported her claims.
When she complained about the sexual harassment that she endured from a guest star, Williamson was promised the person would be fired. However, at the start of the season, the guest star was back on set and in a scene with Williamson.
"I asked the showrunner about this, and he admitted to me that the actor had not been fired nor had he gotten HR involved. I was asked to return this season and promised that 'everything was handled.' The investigation hadn't even begun, and Season 2 had already started filming. I turned it down, and I walked," she explained.
ABC Studios has yet to respond to repeated inquiries from the media regarding Williamson's claims.
Wowww @therookie!! I was watching because of her – great actress. Lost a fan. @ABC https://t.co/CvqpgcZ35s

— Shaquayla Mims (@shaquaylamims) August 4, 2019
Here is Williamson's IG post in full below: