Ballyhooed NBA star Lonzo Ball is striving to become one of the best b-ballers in the world. And he just got a riveting tattoo sleeve from one of the best ink artists in the country.
Ball, 21, who was traded this past spring from the LA Lakers to the New Orleans Pelicans, added some serious accessories to go with his brand new jersey. Internationally-renowned tattoo artist Steve Butcher just created a spectacular inked arm sleeve for Ball, filled with American heroes that pop with extreme detail and accuracy.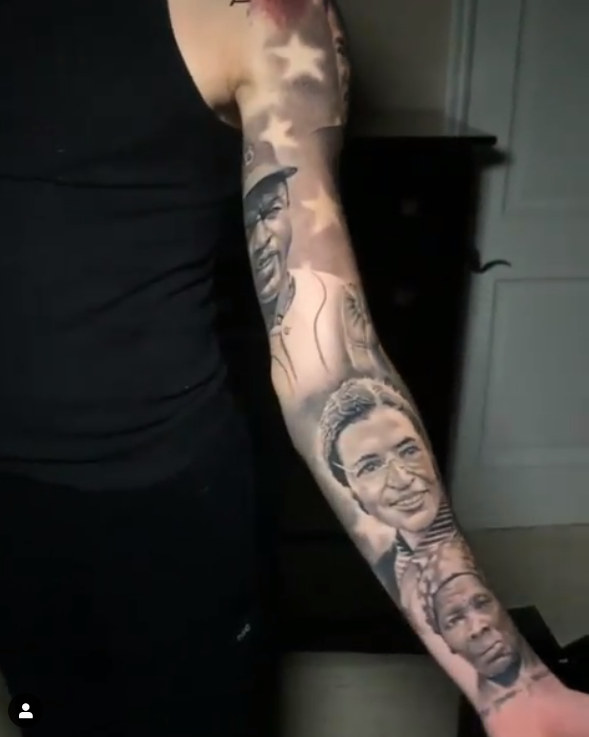 The tats of Martin Luther King, Malcolm X, Barack Obama, Rosa Parks, Harriett Tubman and Jackie Robinson are so stunning with precision and detail, that they looked like they were printed onto Ball's arm.
To finish off the awe-inspiring work, this ink master wrote Nipsey Hussle's famous motto, "The Marathon Continues," at the top of Ball's shoulder.
This masterpiece was created in the aftermath of Ball erasing the "Big Baller Brand" tattoo he had, based on the shoe company his bombastic father, LaVar Ball, co-founded. Ball famously cut ties with the company after one of its co-owners was accused of stealing millions of dollars from the company.
Butcher called it an "honor" to do the elaborate tattoo sleeve on the point guard.
"Completed this sleeve this week on @zo !" Butcher wrote of the piece … "Was an honor to put these influential people on your arm brother."
The new NBA season begins on October 22, 2019.