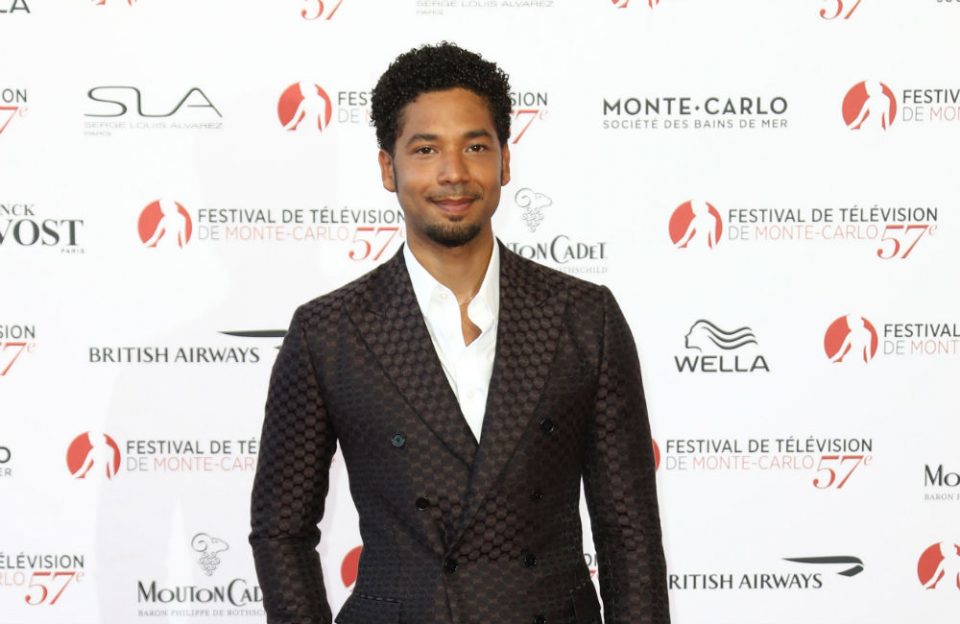 The very man whom police say orchestrated a faux racist and homophobic beatdown is now reportedly audacious enough to shop a movie on that very same topic.
According to Love B. Scott and BET.com, Jussie Smollett and sister Jurnee Smollett-Bell have developed a movie script for "a brother and sister who have been wrongly accused."
According to lovebscott.com, the famous siblings – best known for the television show "Empire" and the movie, Eve's Bayou – are shopping the story to various directors in Hollywood.
Love B. Scott also reports that the script is loosely based on Smollett's current dilemma that has played out for most of 2019.
It was on Jan. 31, 2019 that Smollett alerted Chicago police that he had allegedly been beaten by MAGA supporters who poured bleach on him and wrapped a noose around his neck while shouting racist and homophobic epithets.
As the investigation progressed, the Chicago Police Department became convinced that Smollett made the whole thing up. Prosecutor Kim Foxx of the Cook County State's Attorney's Office got a 16-count felony indictment against him handed down by a grand jury. But a few weeks later, Foxx dropped all charges against him.
Outrage erupted from Chicago City Hall and the White House about Foxx's controversial decision and prompting then Chicago mayor Rahm Emanual to file a $130,000 lawsuit against Smollett. Meanwhile, a judge appointed a special prosecutor to review Foxx's handling of the case opening up the possibility that charges could be filed against Smollett again for the same alleged crime.
Smollett's case also disintegrated any remaining goodwill towards his hit show "Empire." The Fox show will be canceled after its sixth season and Smollett has been banished from the set and is beset with a precarious future in Hollywood.