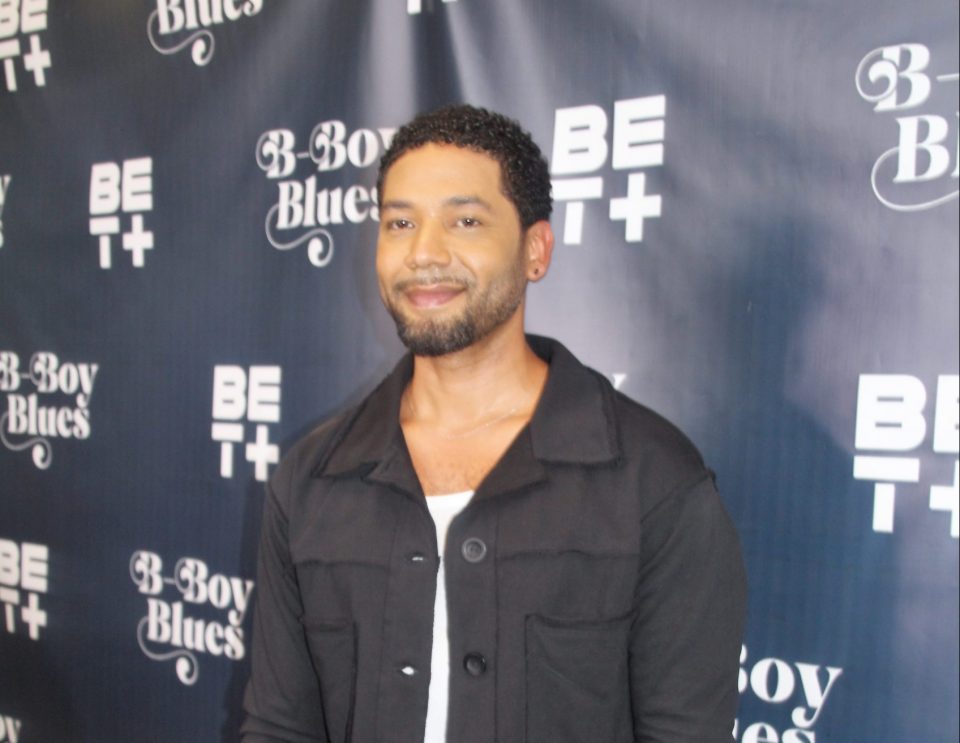 Disgraced actor Jussie Smollett took many fans and industry contemporaries by surprise when he walked the red carpet at the 2022 BET Awards, and not everyone was happy to see him.
Many took umbrage that the former "Empire" actor would have the temerity to appear at the BET Awards so soon after his conviction and brief jail stint for faking a double hate crime in January 2019. He has been released pending an appeal and he vehemently denies manufacturing a faux beatdown on that sub-zero night in Chicago.
Everyone watching Jussie Smollett on the red carpet #BETAwards pic.twitter.com/UcZrtOYqth

— You Know the vibes 💯 (@RonnieThaGreat) June 26, 2022
Smollett, 40, who was nominated for a Best Actor nod at the 2015 BET Awards, was on the scene to promote his directorial debut of the romantic drama "B-Boy Blues" which is scheduled to air on BET+ in July 2022.
"This has always been the plan, to expand my empire, so to speak," Smollett told the assembled media mass, according to the Daily Mail. "To expand the level of what I want to do. I got to direct multiple episodes of the show as well as my music videos. I directed all of them."
Despite his precipitous and spectacular fall from grace, Smollett believes he has retained enough brand recognition that he can be a portal to help shepherd others into and through the movie business.
"But to be able to usher in just a new generation of artists, of actors of this amazing talent that's out there that has so much to tell you," Smollett told reporters. "That's what is feeding me."
For many fans, however, Smollett's attendance at the awards show was a case of "too soon."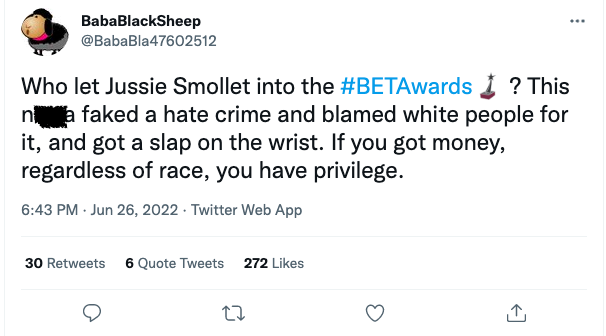 Not Jussie smollet trying to get this black card reinstated #BETAwards #redcarpet pic.twitter.com/rHLtWxDrQU

— 🅺🅸🅽 (@iWasmadeonMarss) June 26, 2022
God, these random cuts to Jussie Smollett really make me uncomfortable. Like… We just out here pretending his situation didn't happen????#BETAwards #BETawards2022

— want to sleep forever (@MazaQuinncae) June 27, 2022
Lordddd they let jussie smollett on the bet awards. How embarrassing 💀

— Bre (@breshanice) June 26, 2022