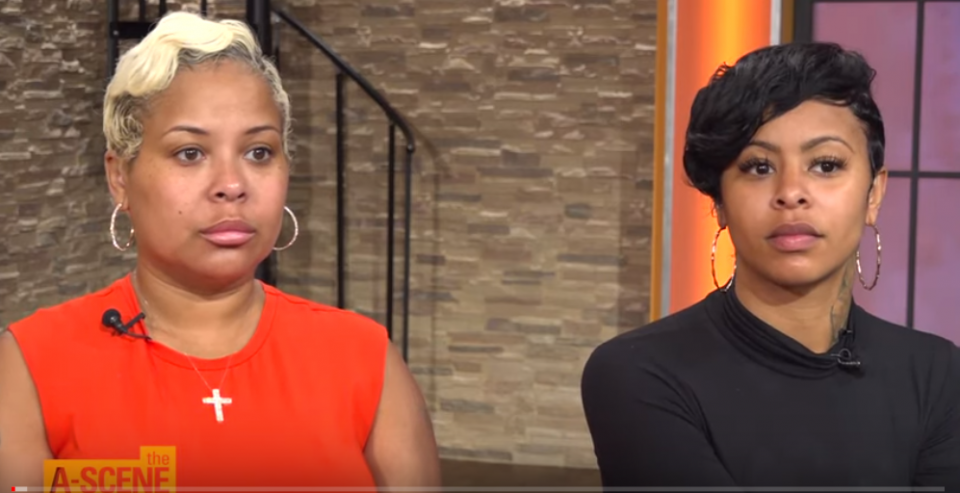 The $110,000 Maserati that was stolen by alleged armed robbers from "Love & Hip Hop: Hollywood" star Alexis Skyy and owner Sabrina Peterson has been returned to them shortly after they hosted a rally at the Atlanta gas station where the crime was committed, according to 11 Alive. 
Peterson posted a message notifying her 153,000 Instagram followers that her black 2019 Maserati Levante GranLusso SUV was found at a random apartment complex. According to 11 Alive, police located the vehicle about five miles from the QuickTrip, hours after Skyy and Peterson hosted a rally demanding safety improvements there.
According to the Atlanta Police Department, there have been five burglaries in the past month and 30 such incidents within the past year.
The APD stated in its report, according to 11 Alive and the Atlanta Journal-Constitution, that Peterson and Skyy stopped at the Howell Mill Road QuickTrip gas station to get air in the tires. Peterson left the car running as she walked over to Skyy, 25, whose real name is Alexis Mcfarland. With the vehicle open and running, a man with dreadlocks got out of a Corvette, got into the Maserati from the passenger side and drove off. The AJC stated that police tried to locate them via Peterson's cell phone that was left in the car, but the car thief had turned the phone off.
Some of the women who endured similar horrific episodes at that same QuickTrip were on hand to support Skyy and Peterson at the rally.
However, some social media users believe Skyy and Peterson were "clout chasing" and leveraging the alleged robbery to raise their profiles.
One Instagram user said: "Protesting what tho ?🤨 Folks been gettin they car took for years, but because it happened to you, you wanna do something about it. Do stuff from the heart, not just because it happened to you‼️"
Another IG responder added: "What the gas station supposed to do? Why didn't they protest at the police department? The gas station employees can't help you either. 🤔 I really feel their clout chasing and trying to ride this wave"
After absorbing some of the shade from critics, Skyy allegedly fired back at some critics on Instagram Live.
"Everyday someone gets robbed," Alexis Skyy wrote on Sept. 10. "They need to do more at the gas [station] no security no cop on duty no nothing! … Y'all think everything is funny! Until s— happens to y'all."
In another post, Skyy added: "F–– all y'all ignorant mf."
Skyy did get plenty of support on IG and with other social media users, however.
"Good!⁉️ If its happening frequently then there should be some type of police presence constantly … Nobody should be robbed at gun point, especially for something they work for," said one Instagram user.
"I'm proud of them for protesting! So many people have been victims there. Good job Alexis and Sabrina," added another fan.
Check out Skyy and Peterson's interview with 11 Alive: